Phoenix Wright: Ace Attorney – Spirit of Justice character profiles: Apollo and Nahyuta
Posted on August 23, 2016 by Zack in 3DS eShop, News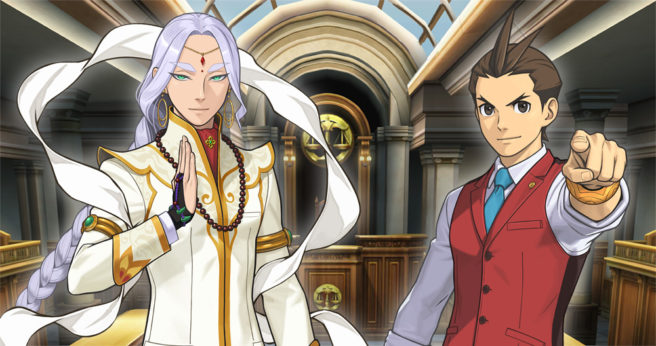 Capcom has released character profiles about new and returning characters appearing in Phoenix Wright: Ace Attorney – Spirit of Justice.
This time around the focus is on the returning rookie attorney Apollo Justice, who will hold down the court while Phoenix Wright is away in the Kingdom of Khura'in. Additionally, we get our first detailed look at newcomer Nahyuta Sahdmadhi, who will serve as the enemy prosecutor in this game. Not only will Phoenix be facing off against him in faraway lands, but it appears that Nahyuta will make an appearance in Apollos home turf as well.
You can read the full blog post here.
Leave a Reply