Pic-a-Pix Color, a new Picross-type game, will come to Wii U and 3DS next year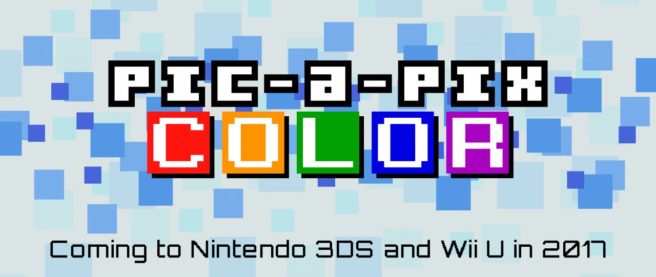 There's a new puzzle-type game coming for Wii U and 3DS and its name is Pic-a-Pix Color. Lightwood Games has revealed the concept behind this Picross-like game, which is to simply add colors as a clue to solve the puzzle and reveal the figure. Spaces now don't have the same meaning, as a different color could be adjacent to the one we're filling without a blank square in between.
You can try this new pixel art game in the Lightwood Games 'interactive Holiday card' website, but Pic-a-Pix Color, which is planned for the Wii U and 3DS eShop, won't come out until sometime in 2017.
Leave a Reply