Picross S7 coming to Switch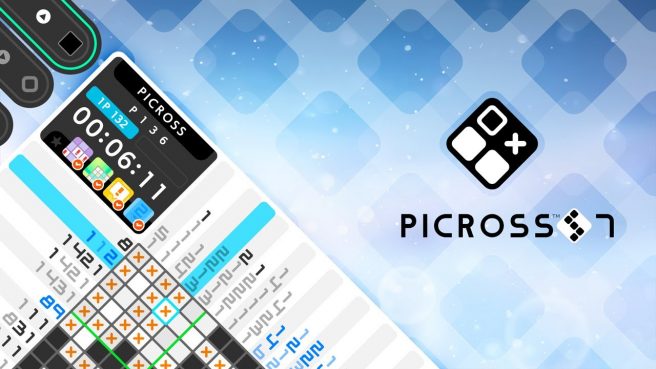 Jupiter's Picross series continues on Switch with Picross S7, which the company just announced today.
This time around, the franchise is finally introducing touchscreen controls. It's possible to use "Touch Hold" or "Touch Toggle" as an input method on the puzzle board.
Also a part of Picross S7 is that Clip Picross Piece puzzles can be unlocked by completing Mega Picross puzzles. Overall, the game has 300 Picross and Mega Picross puzzles, 150 Clip Picross piece puzzles, 30 Color Picross puzzles, and five extra puzzles. In total you're getting 485 puzzles. Those that have Picross S4, Picross S5, and Picross S5 can unlock three extra puzzles.
We have a trailer for Picross S7 below.
Picross S7 will launch for Switch via the eShop on December 27 in the UK, Europe, and Australia. North American fans will need to wait a bit longer as it won't be ready until January 10, 2022. Pricing is set at $9.99.
You can access the official website from Jupiter here.
Leave a Reply