Piczle Lines 2: Into the Puzzleverse coming to Switch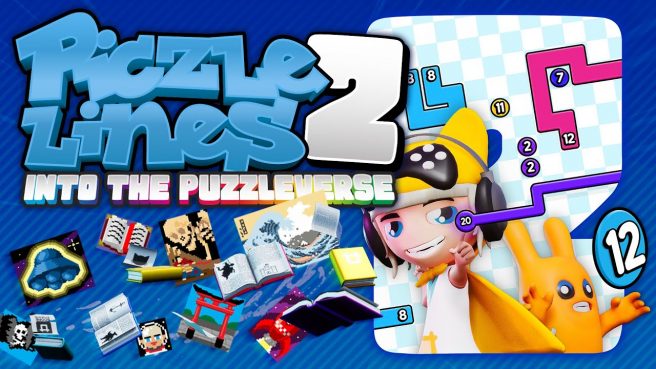 Piczle Lines 2: Into the Puzzleverse has been announced for Switch, and you won't have to wait long to play it. Publisher Rainy Frog and developer Score Studios confirmed that the title is scheduled for February 22, 2023.
Below is an overview with more information:
Piczle Lines, the most addictive logic-puzzle known to Man, is back in this all new story-driven, extras-filled, puzzleverse-exploring extravaganza!

"Help Score-chan and professor Matrix find their dumb cat, Dbug, in another entirely avoidable, self-made crisis! Delve into your favourite literature that spans the entire Puzzleverse, solve PICture puzZLEs to recreate the objects in each chapter to uncover DBug and bring them back to safety.

All you have to do is connect pairs of number-dots by drawing a line between them and the picture will reveal itself, one line at a time.

Aside from the mad antics of the Story Mode, you'll find hundreds more puzzles in Puzzle Mode, from musical instruments, to great pieces of Art, to zodiac animals and so much more!"

New for Piczle Lines 2:
– Bigger, better and more beautiful puzzles of many shapes, sizes and themes.
– New visual themes to choose from to customize the puzzles' looks.
– Earn and inspect figurines of all the characters.
– A wealth of new options to customize the way you play.
– Check for mistakes or use focus mode to help zero in on clues.
– Find secrets in each chapter to unlock extra secret puzzles.
– 100+ hours of picture puzzling fun.
– Seasonal puzzle packs unlock at various times during the year.
– Additional puzzle packs available for purchase separately."
We've attached a trailer for Piczle Lines 2: Into the Puzzleverse below.
Leave a Reply