Pikachu returning for Macy's Thanksgiving Day Parade 2020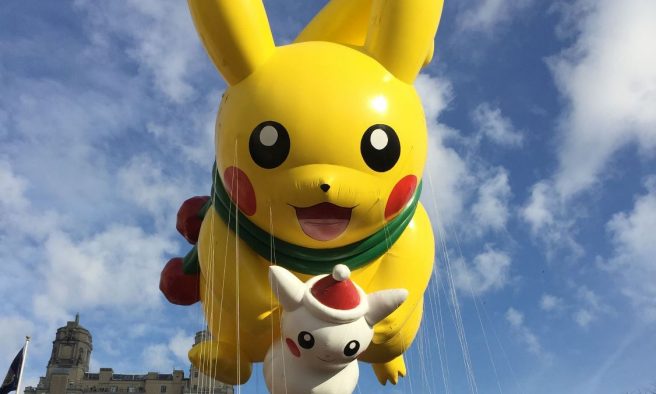 When you think of the Macy's Thanksgiving Day Parade, at this point, Pikachu is one of the first things that has to come to mind. The Pokemon rep has been a staple of the show for the past couple of decades. Unsurprisingly, the tradition continues in 2020.
Pikachu will be featured when the parade is held in New York City on Thursday, November 26. The Pokemon Company says "a troupe of dancing Pikachu will deliver an electrifying performance in the parade in addition to the iconic giant Pikachu balloon soaring among the skyscrapers of Manhattan." Also teased, "Pokemon fans will want to tune in to find out why they're making a special appearance this year."
The Macy's Thanksgiving Day Parade can be seen on NBC and Telemundo from 9 AM to 12 PM in all time zones.
Source: Pokemon PR
Leave a Reply