Pikmin 4, more Zelda games hit Switch Online, Metroid rumors and more | Nintendo Everything Refresh Ep. 060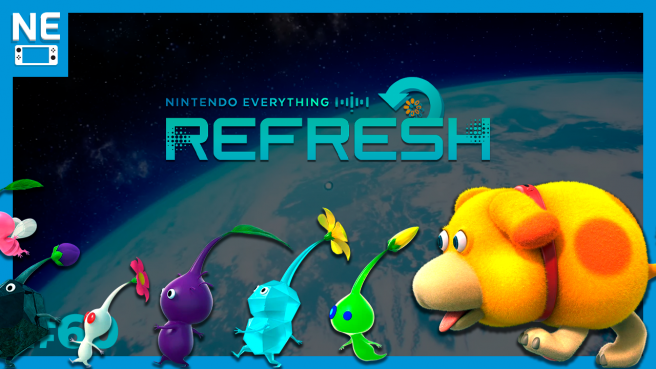 Welcome back to Nintendo Everything Refresh! This week, join your hosts Nick and Nicolas as they discuss the recent release of Pikmin 4, and what this could mean for the future of the franchise. We'll also chat about the rerelease of the Zelda Oracle of Ages/Seasons games via Switch Online, rumors related to Metroid Prime 2 Remastered, and much more!
Our podcast is available on most major streaming platforms, including Spotify, Apple Podcasts, Google Podcasts, Amazon Music and Audible, or you can check out the video version on YouTube. Direct downloads are also available for free through our friends at ListenNotes. Have ideas or suggestions for the show, or want to submit a fan question or topic for a future episode? Let us know what you think – and thanks for listening!
A quick, but important note for our weekly listeners: in this episode, we mentioned our hopes to return to weekly episodes, but since recording this episode we have learned of circumstances with our production team that will reduce the number of episodes we can produce. It's likely that the show will take a brief hiatus of 4-5 weeks until when and if these issues are resolved. We apologize for the inconvenience and hope to resume the show as soon as we are able!
➡ Inquiries/Fan Mail: [email protected]
Hosts:
Nick Serpa: @ndserpa
Nicolas Shadday: @_Dayshade
Elias Nox Lutes: @FabledFirelight
Dennis Gagliardotto: @LyonHart_
Luiz Estrella: @Luizestrella_
Leave a Reply