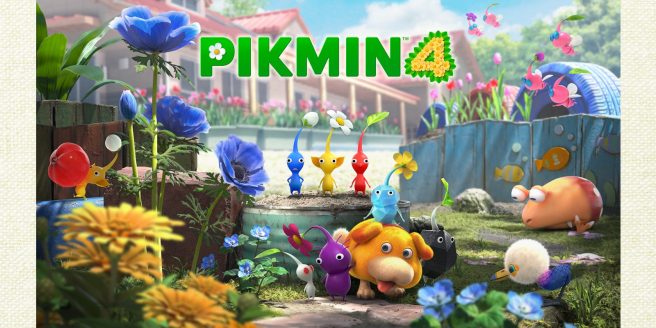 Pikmin 4 is the latest Switch release from Nintendo, and with the game coming up on its release date, we're starting up a pre-order bonus guide.
Pikmin 4 is the next entry in the series that's taken a decade to come to fruition. It features the same sort of strategy gameplay that started on the GameCube and continues on Wii U. You'll again be growing, plucking, and guiding little creatures who can battle enemies as well. This time around, the Ice Pikmin are being introduced. Also new is the space dog Oatchi who can perform certain actions like carrying Pikmin and players can customize their look with a creator that was recently revealed.
Amazon
Pre-orders are now available on Amazon here.
Best Buy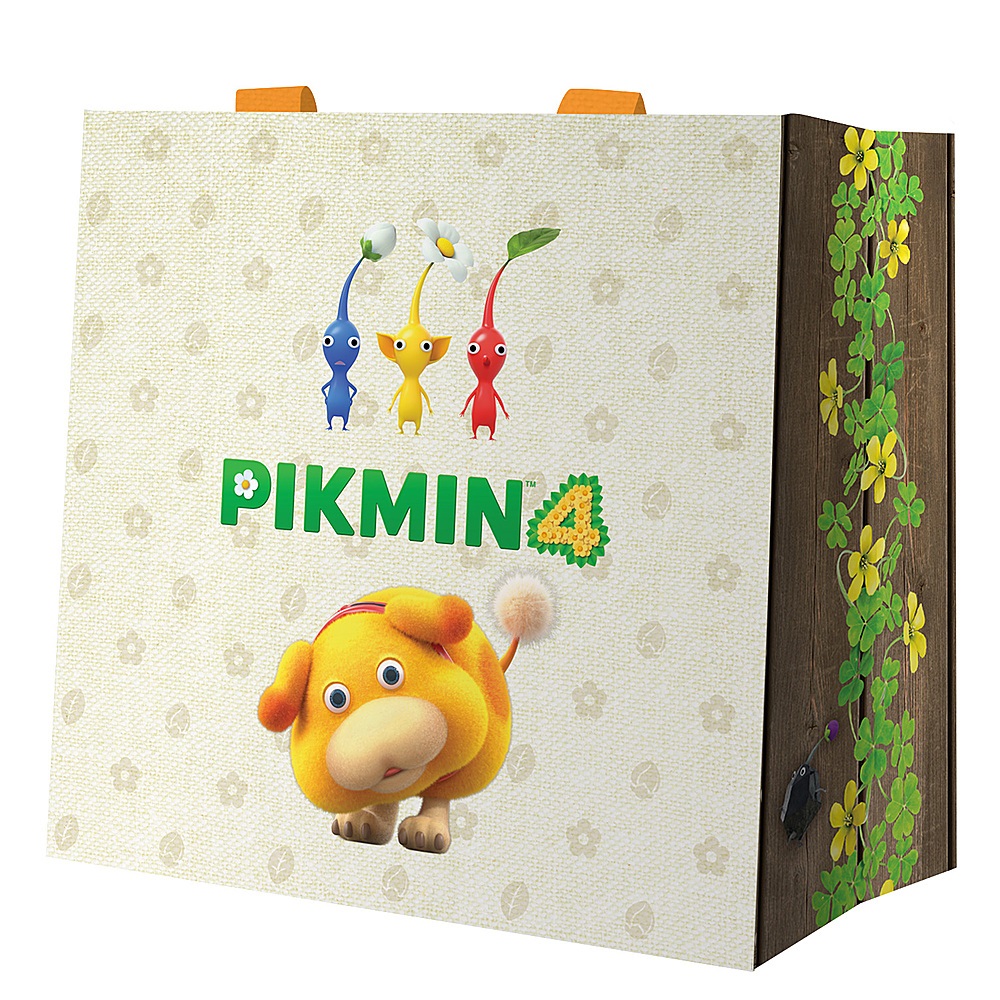 Best Buy is taking pre-order for Pikmin 4 right here, and for reserving the game, you'll get the tote bag pictured above.
GameStop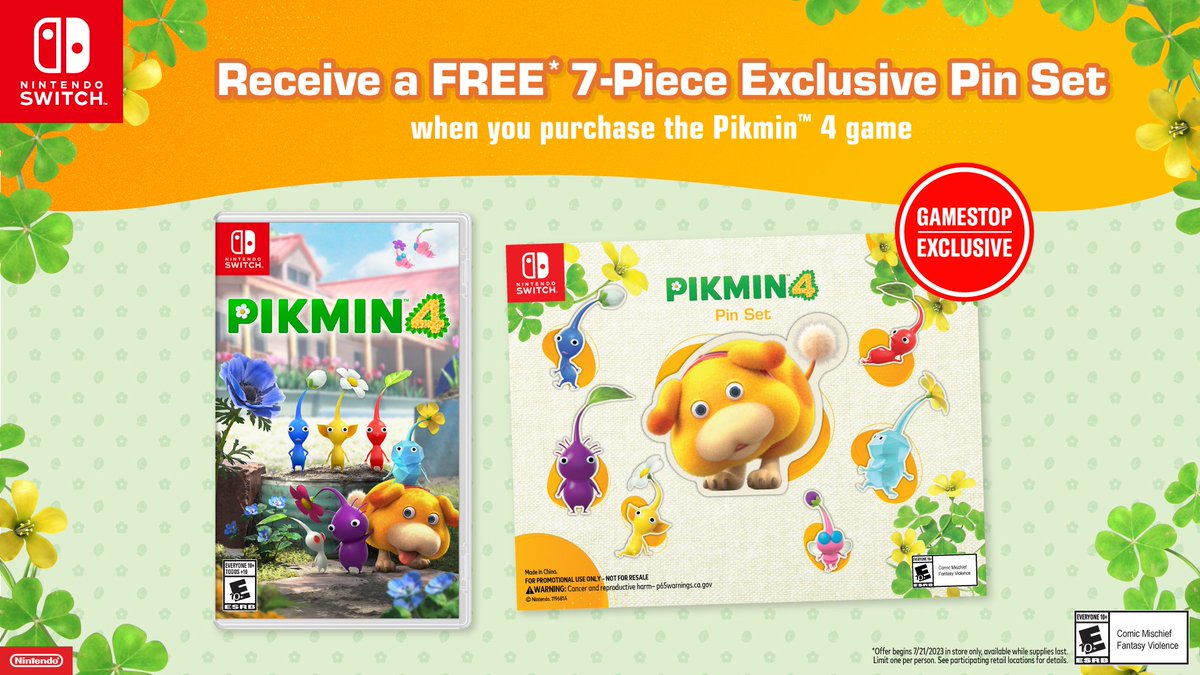 You can put in a pre-order for the title at GameStop here and you'll get the 7-piece pin set pictured above.
Walmart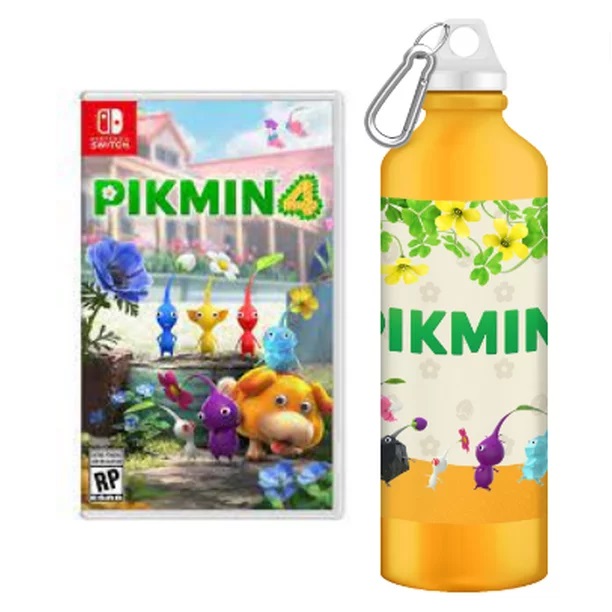 Walmart is thus far the only North American retailer to have revealed a pre-order bonus for Pikmin 4. You can reserve the game here, and by doing so you'll be given the stainless steel water bottle pictured above.
Target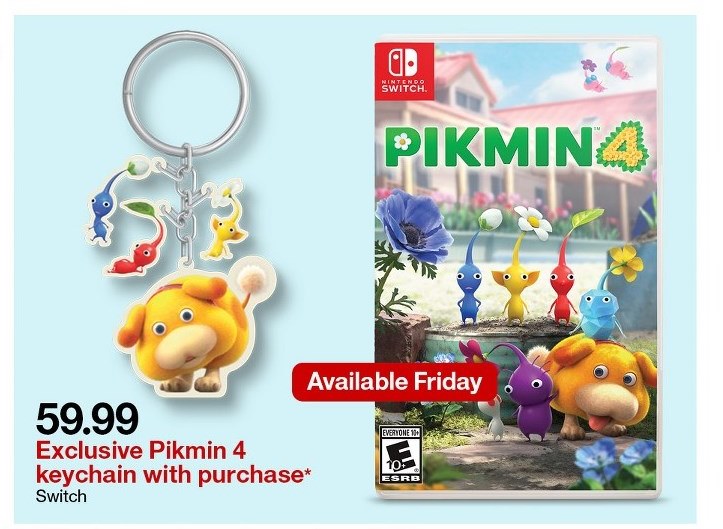 While technically a purchase bonus rather than a pre-order bonus, Target will be giving out the keychain pictured above.
UK My Nintendo Store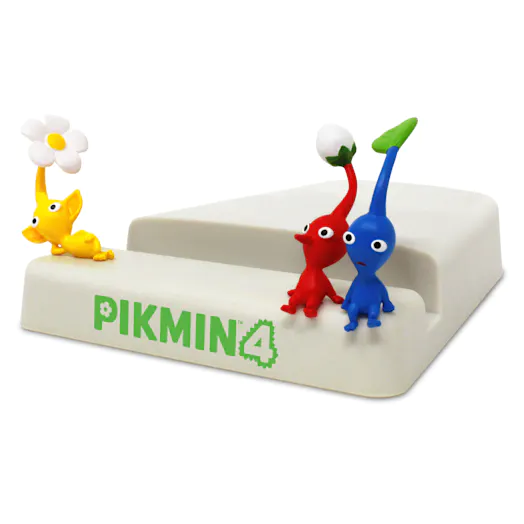 The official UK Nintendo store is providing a mobile phone holder as a bonus for Pikmin 4 pre-orders. Reserve the game here.
Add-ons / amiibo
As of now there are no plans to offer any special add-ons, accessories, or amiibo for Pikmin 4. The series did get a figure back in 2017, which tied in with Hey! Pikmin on 3DS.
What is the Pikmin 4 release date?
Pikmin 4 will launch for Switch on July 21, 2023. This follows the initial announcement that took place in September 2022. When the game was revealed, Nintendo initially gave it a general 2023 launch window.
---
Nintendo Everything is a participant in the Amazon, Best Buy, and GameStop affiliate programs. The website may receive a partial commission through orders placed with these retailers.
Leave a Reply