Pioneering survival game Project Winter announced for Switch release this month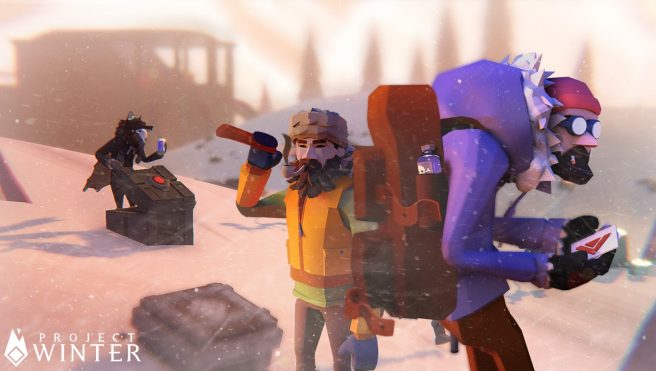 Project Winter, a pioneering survival game from Other Ocean Interactive, is about to make the jump to new platforms such as Switch. Following its initial debut in 2019, it will now be ready for Nintendo's system on September 16. We first heard about plans for Switch at the start of the year.
Project Winter offers a mix of familiar game mechanics such as crafting and resource gathering with hidden-role gameplay. The Switch version will include the same features as PC and Xbox players such as text chat, emotes and proximity voice channels.
Here's a brief overview of the game:
The eight-person multiplayer game strands players in the freezing wilderness, cut off from the outside world, isolated by an icy tundra and surrounded by paranoia and suspicion. Here they must work together to escape the approaching blizzard as well as the deathly intentions of fellow team members. The survivors' battle against the freezing elements is made all the more complicated by the traitors in their midst who will deceive, sabotage, and even commit murder to thwart their teammates' attempts to escape. For players that encounter wild animals or murderous teammates on their travels, there are various weapons they can use to gain the upper hand and cling desperately to any chance of survival.
We have a new trailer to promote Project Winter's Switch release below.
Project Winter will be sold digitally for Switch via the eShop. View the game's official website here.
Source: Other Ocean PR
Leave a Reply