Pirate Pop Plus launches on Switch next week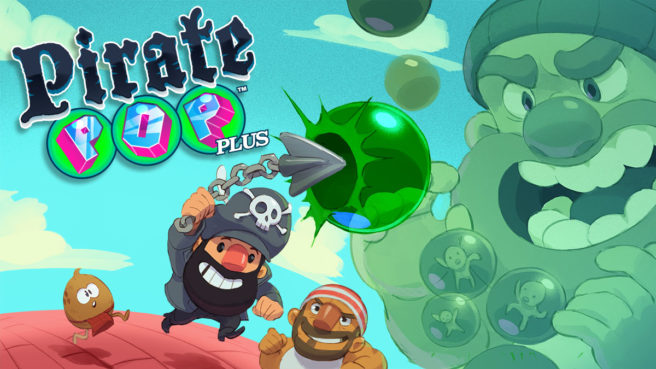 Pirate Pop Plus was originally intended to arrive on Switch last month. That didn't happen in the end, but we do have a final release date. 13AM Games has announced that the title will be available on May 31.
Dadako and 13AM previously brought Pirate Pop Plus to 3DS and Wii U. The action title has players dodging and popping bubbles with an anchor while collecting power-ups and managing gravity-switching.
Here's a general overview plus a trailer:
Join Pete Jr on his quest to defeat the nefarious Bubble Pirate, an evil villain who has trapped the innocent townsfolk in bubbles!

Dodge and pop bubbles with your anchor while collecting power-ups and managing Bubble Pirate's constant gravity-switching mischief! When you feel at your Piratey-est, test your skill in the ultra-challenging Hyper Mode… The game may be faster and harder, but you'll find treasures beyond your wildest dreams. Coins as far as the eye can see!

Collect coins to unlock content in the game's shop like new music, new faceplates, buttons, backlights, and even characters for your bubble-popping mayhem! Yarr!
Thanks to James M for the tip.
Leave a Reply