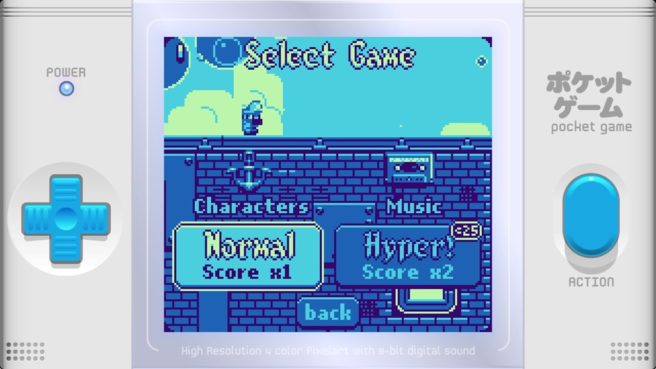 With Pirate Pop Plus reaching Switch yesterday, 13AM Games published a trailer to celebrate. Get a look at the video below.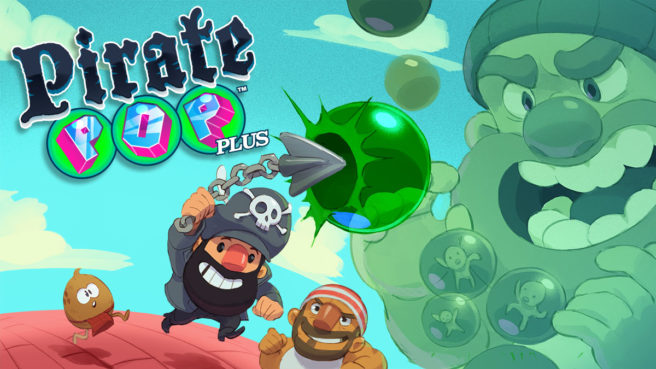 Pirate Pop Plus lands on the Switch eShop this Thursday. Have a look at some gameplay footage in the video below.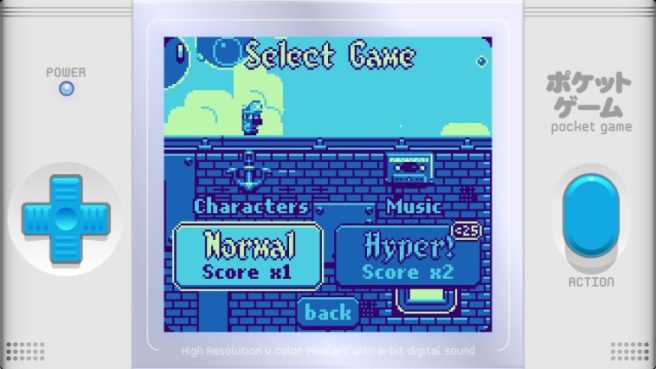 Another round of footage has been posted for Pirate Pop Plus, which launches on Thursday on Wii U and New 3DS. View the latest gameplay below.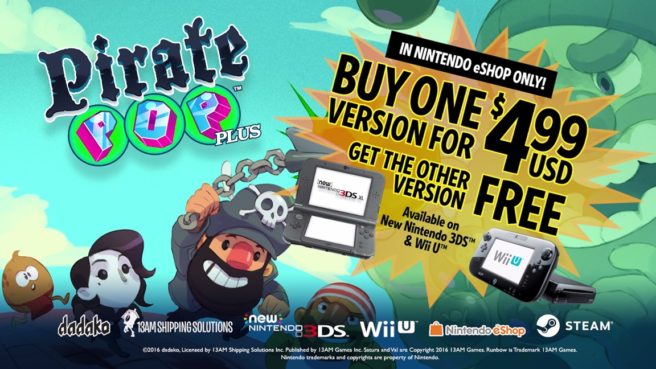 Footage has emerged showing the Wii U version of Pirate Pop Plus. See some gameplay of the Hyper Mode below.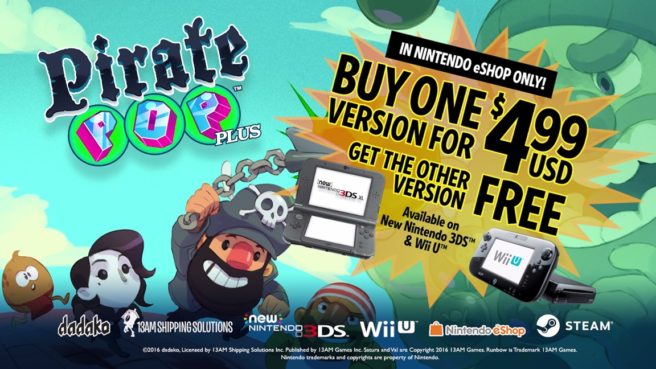 Pirate Pop Plus will launch for Wii U and New 3DS on October 20, 13AM Games announced today. The game will cost $4.99, and cross-buy will be supported. If you purchase one version, you'll get the other at no extra cost.
Pirate Pop Plus is an 8-bit action game with Game Boy-era graphics. It'll offer a "touch of Buster Bros (Pang Adventures), a bevy of weapons and power ups, and gravity-altering mechanics". The main mechanic involves building chains and combos to achieve high scores while battling the Bubble Pirate and having to work through gravity that can turn you upside down or side to side at a moment's notice.
View the launch trailer for Pirate Pop Plus below.
Source: 13AM Games PR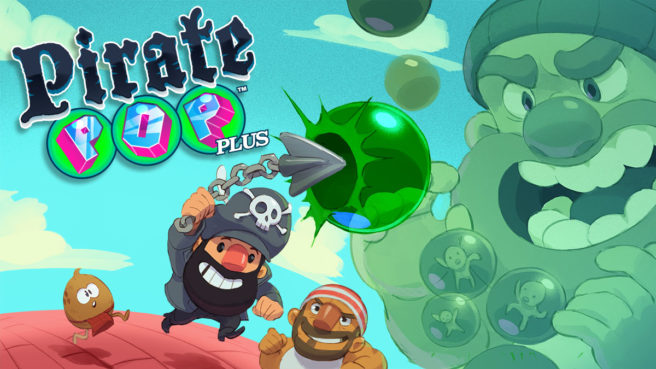 Polygon posted a few minutes of new footage from the Wii U and New 3DS indie game Pirate Pop Plus. Watch the video below.