PlatinumGames shows off early Legion concepts for Astral Chain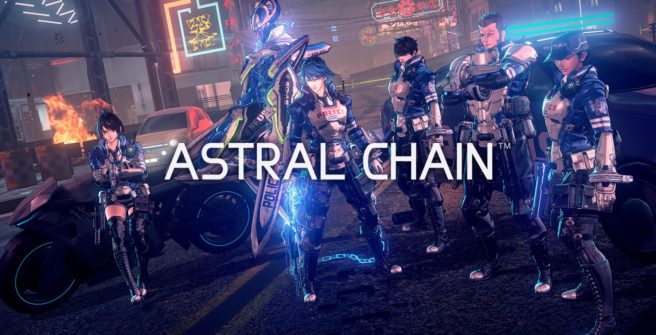 Astral Chain features five Legions that can be used in battle. Sword, Arrow, Arm, Beast and Axe variations exist in the game.
In a blog post, animator Marumi Nakajo shared more about Astral Chain's Legions. Continue on below for a look at early concepts and more.
These are the five Legions you'll work with as you play ASTRAL CHAIN. But this team of five wasn't always a done deal. From the very beginning of development, the team put a ton of work into thinking up and trying out different forms for the Legion partners to take – and different actions and movements to suit each of those forms. Here are some of our ideas from those early stages:

Humanoid, Winged, Djinn, Ghost, Tiny, ethereal "Special Effect," Gorilla, Beast, Snake, and Slime Legions – Oh, my!

From the footage you've seen already, you might have noticed that, while most of these ideas didn't end up as Legion partners, they still made it off of the drawing board! Several of them appear as enemy chimeras, such as this winged specimen…

… and this slithery snake. It might be hard to imagine, but it started off as a Legion candidate, too!

We eventually narrowed down our list and polished up the five Legions you'll use in ASTRAL CHAIN.

The "two characters, one player" approach presented a challenge to us animators. But it also gave us plenty of opportunities to create unique poses and movements for each Legion type, starting with their characteristic Sync Attacks – dynamic attacks where the Legion and the player character move and strike together. I hope these make the action of ASTRAL CHAIN even more thrilling for you.
Leave a Reply