Update: Tied, not broken – Player sets new Super Mario Bros. world record within a single frame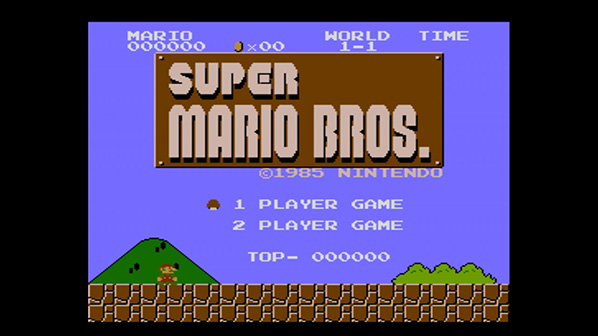 Update (10/2): Kotaku now reports that Kosmic's time was off by a single frame, so he's actually tied the record rather than breaking it. As he explained:
"Basically we know the exact time of the run by the pattern bowser does. His patterns change every frame from power on, so the pattern he gave me is the pattern for 4:57.227.

But, I got a frame of lag when I did [the] bullet bill glitch in 8-2, and lag isn't like an official frame that the game keeps track of, so Bowser's pattern isn't affected by this.

8-4 was 1 frame faster but 8-2 was 1 frame slower so it's an exact tie."
---
Original (10/1): The previous world record for Super Mario Bros. was 4:57.244. However, this past week, Kosmic was able to overcome that time by a single frame. He now has the world record of 4:57.227 – just a difference of .017, seconds.
Here's a look at Kosmic's run:
Kosmic says he used the original NES controller to achieve the world record. After getting the achievement, he thanked the previous record holder Darbian, among others.
"Special thanks to Andrewg1990 for paving the way in this game, darbian for pushing the game even more and being very supportive, Sockfolder for finding the setup for flagpole glitch, everyone else who has contributed, and everyone who watches my stream/videos and helps support me."
Leave a Reply