My Nintendo adds Pokemon Brilliant Diamond / Shining Pearl smartphone rings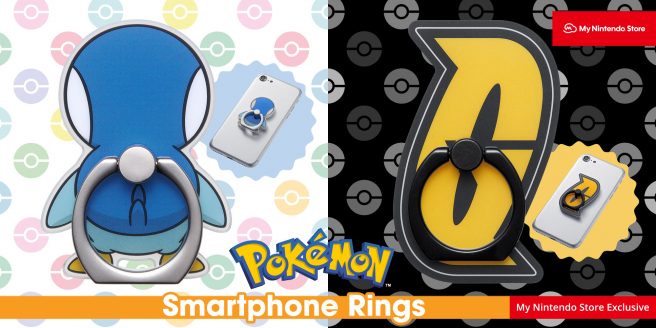 Nintendo has just revealed new physical rewards for My Nintendo members living in the United Kingdom: two Pokemon themed smartphone rings to celebrate the arrival of Pokemon Brilliant Diamond and Shining Pearl this week.
Redeemable for 500 points each, the smartphone rings feature either Piplup or the Team Galactic emblem to attach to your smartphone. The rings are made from acrylic and zinc, and each have a limit of 1 per customer. As with all physical rewards from My Nintendo, in addition to the points themselves, you will need to pay a shipping fee.
These items are noted to be Nintendo Store exclusives, and can be found for UK My Nintendo members here.
Nintendo has released many exclusive rewards for players through its My Nintendo program as promotional items for many of its famous games. You can find all previous coverage for these rewards and keep up to date on the latest additions here.
This award arrives just ahead of Pokemon Shining Diamond and Pokemon Brilliant Pearl, which are both scheduled to arrive on Switch this Friday, November 19. If you missed any information leading up to their release this week, you can learn more about these games with Nintendo Everything's news coverage here.
---
Update: These same rewards are now up on My Nintendo in North America here. They'll set you back 500 Platinum Points each.
Leave a Reply