Pokemon GO adding Wimpod and Golisopod in Pokemon Trading Card Game event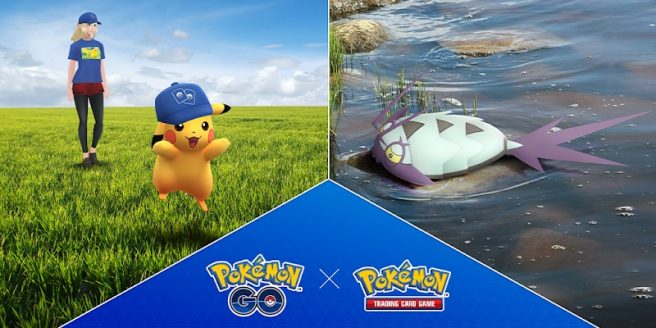 Pokemon GO is celebrating the launch of the Pokemon Trading Card Game: Pokemon GO expansion with in-game events, including the debuts of Wimpod and Golisopod.
Additionally, players will have the opportunity to catch a Pikachu wearing a Pokemon TCG-themed hat in the mobile title. This Pikachu can also be found in Pokemon GO booster packs.
Also worth mentioning is that Mewtwo will appear in five-star raids and Mewtwo V will be featured in the Pokemon GO expansion with special artwork inspired by raids.
Here's some information about the TCG:
Pokemon TCG: Pokemon GO products will contain promo codes that can be redeemed for various in-game avatar items, such as a hat and T-shirt combo that matches Pikachu's Pokémon TCG-themed hat. Promo codes will be valid from July 17, 2022, to July 31, 2024, and can be redeemed at https://nianticlabs.com/tcg-code​.

Trainers will also be able to collect and play with cards showcasing the beloved Bulbasaur, Charmander and Squirtle — plus their Evolutions – as part of the upcoming expansion. Just as Shiny Venusaur, Shiny Charizard and Shiny Blastoise can be encountered in the world of Pokemon GO, these Pokémon will appear as Radiant Venusaur, Radiant Charizard and Radiant Blastoise in the Pokemon TCG with powerful attacks and Abilities.

Available at participating retailers around the world starting on July 1, 2022, the Pokemon GO expansion features cards with photorealistic artwork and unique gameplay scenarios inspired by the popular mobile game.
The Pokemon Trading Card Game: Pokemon GO expansion for Pokemon GO featuring Wimpod and Golisopod plus more will take place between June 16, 2022 and June 30, 2022.
Source: Pokemon PR
Leave a Reply