Pokemon GO All-Hands Rocket Retreat to introduce Salandit and Salazzle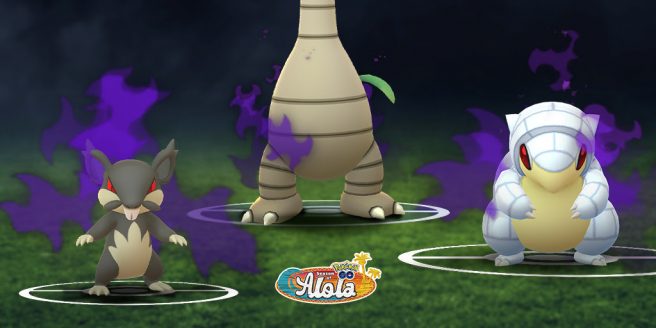 Niantic has shared details about a new All-Hands Rocket Retreat event for Pokemon GO, which will feature the introduction of Salandit and Salazzle – plus more. It'll be held between Sunday, April 3, 2022, at 12 AM to Thursday, April 7, 2022, at 11:59 AM local time.
As part of the event, Team GO Rocket is preparing for its company-wide Team GO Rocket Retreat. The following events and bonuses are planned:
Salandit and Salazzle will be making their debuts in Pokémon GO. Use 50 Salandit Candy to evolve a female Salandit into Salazzle.
Trainers who complete a new Special Research story will receive a Super Rocket Radar to battle Giovanni and save Shadow Latias.
Team GO Rocket Grunts and their Leaders are also using different Shadow Pokémon.
Trainers battling GO Rocket Grunts have a chance to encounter:
Shadow Alolan Rattata, Shadow Alolan Sandshrew, Shadow Alolan Exeggutor, Shadow Sudowoodo, Shadow Girafarig, Shadow Numel
Trainers battling GO Rocket Leaders have a chance to encounter different Shiny Shadow Pokémon, some not available before.
Trainers will enjoy the following event bonuses:
Team GO Rocket will be appearing more frequently at PokéStops and in balloons
Trainers can use Charged TM to help a Shadow Pokémon forget the Charged Attack Frustration.
Trainers who complete Field Research tasks will encounter Sneasel* and those who are lucky might encounter Scraggy.
There'll be a special one-time-purchase event bundle available for 1275 PokéCoins, featuring 10 Max Potions, 10 Max Revives, and 5 Rocket Radars.
More information about the Pokemon GO All-Hands Rocket Retreat featuring Salandit and Salazzle can be found here.
Pokemon GO is available on mobile via iOS and Android.
Source: Niantic PR
Leave a Reply