Pokemon GO announces Detective Pikachu Returns event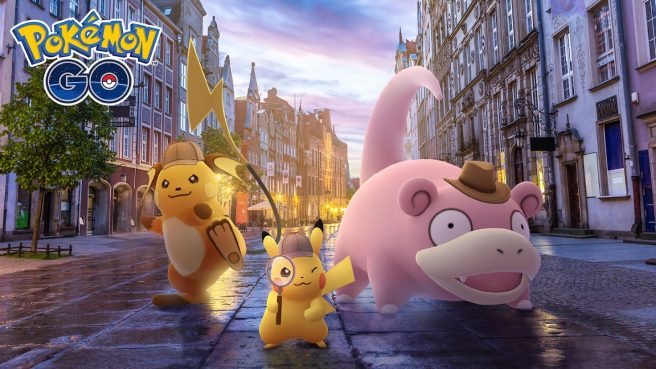 Niantic has announced a new event for Pokemon GO to celebrate the launch of Detective Pikachu Returns on Switch.
While it's active, Pikachu wearing a detective hat will be appearing. Players will be able to complete detective-themed Timed Research. Other activities include a new avatar pose, a themed Collection Challenge, and event bonuses.
Going into more specifics, Growlithe, Hat Slowpoke, Alolan Exeggutor, Magikarp, Xatu, Bellossom, Lotad, Chimecho, Bronzor, Ducklett, Cutiefly, and Falinks will appear more frequently in the world. Sudowoodo, Snivy, and Rowlet will be in Field Research. Also planned is a Collection Challenge through Field Research, and you'll get 2x XP for spinning PokeStops during the event. Niantic's website has the rundown in full here.
The new Detective Pikachu collaboration event for Pokemon GO begins on Thursday, October 5, 2023, at 10 AM. It will last until Monday, October 9, 2023 at 8 PM local time. Let us know if you'll be participating in the comments below.
Pokemon GO is currently available on mobile via iOS and Android. Detective Pikachu Returns hits Switch on October 6, 2023.
Leave a Reply