Pokemon GO Community Day to feature Duskull in October 2021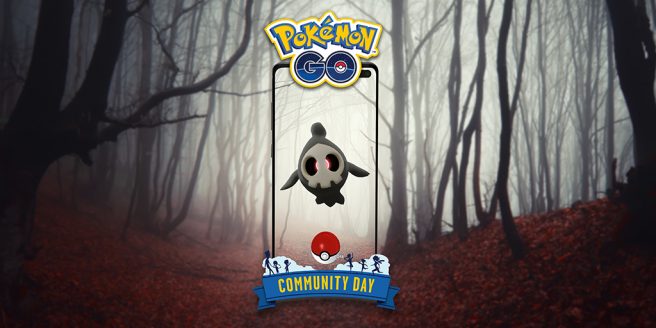 Niantic has shared first information about the next Pokemon GO Community Day, which will feature Duskull. The event is set to be held on October 9 worldwide. It'll be 11 AM to 5 PM local time.
Of course, the main point of Pokemon GO Community Day is to put the emphasis on a particular creature, and this time it's Duskull. You'll be able to encounter the Pokemon more frequently in the wild, and there's a small chance of a Shiny version popping up. If you evolve Dusclops (Duskull's Evolution) during the event or up to two hours afterward, you'll receive a Dusknoir that knows the Charged Attack Shadow Ball.
A few other activities are planned relating to the Pokemon GO Community Day for Duskull. As one example, you can pay $1 (or the equivalent pricing tier in your local currency) to access the Duskull Community Day-exclusive Special Research story, Nothin' Dull About Duskull. Niantic says it will share more information about tickets for this at a later date.
Other activities include being able to earn up to four Sinnoh Stones by completing free Timed Research, receiving 30 Ultra Balls at the shop at no cost, taking snapshots during Community Day for a surprise, and a one-time-purchase Community Day Box for 1,280 PokeCoins with 50 Ultra Balls, four Incense, four Star Pieces, and an Elite Charged TM.
Finally, bonuses for the October 2021 Pokemon Community Day include 3× Catch Stardust, a three-hour period of incense activated during the event, and a three-hour period of Lure Modules activated during the event as well.
Leave a Reply