Pokemon GO details April 2022 Community Day with Stufful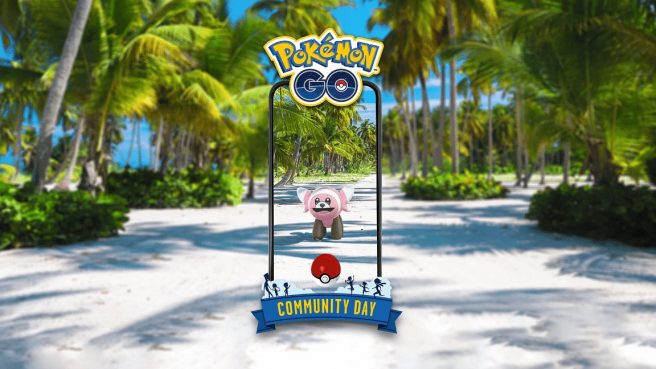 Niantic has announced the April 2022 Community Day for Pokemon GO, which will put the spotlight on Stufful. It will take place on Saturday, April 23, 2022, from 2 PM and 5 PM local time.
Below are the full details on the April 2022 Community Day for Pokemon GO with Stufful:
Pokémon debut: Stufful will make its debut in Pokémon GO and appear in the wild. Lucky Trainers may even encounter a Shiny Stufful!
Featured attack: If Trainers evolve Stufful during the event, or up to two hours afterward, they'll get a Bewear that knows the Charged Attack Drain Punch.
Event Bonuses: Trainers can enjoy the following bonuses during the event:
3× Catch XP
2× Catch Candy
2× chance to receive Stufful Candy XL from catching Stufful
3 hr Lure Module durations
3 hr Incense duration
+1 additional trade (during and up to two hours after the event)
Trades will require 50% less Stardust (during and up to two hours after the event)
Group Play Bonus: Playing together with other Trainers will unlock the following bonuses.
If enough Pokémon are caught near a single PokéStop with an active Lure Module, the 3× Catch XP bonus will become a 4× Catch XP bonus near that PokéStop for 30 minutes.
Special Research: Tickets for the Stufful Community Day exclusive Special Research story—Strong Stuff—will be available for purchase for US$1.00 (or the equivalent pricing tier in your local country).
Event Bundles: A special one-time-purchase Community Day Box will be available for 850 PokéCoins, featuring 15 Ultra Balls, 15 Pinap Berries, 1 Elite Fast and 1 Remote Raid Pass. A bundle containing 30 Ultra Balls will also be available in the in-game shop at no cost.
Stickers: Trainers will be able to get event-themed stickers by spinning PokéStops, opening Gifts, and purchasing them from the in-game shop.
Niantic also announced it will be testing a new Community Day format for Pokemon GO by returning to the three-hour format of previous events. This is being done in order to create more opportunities for Trainers to connect and explore together. Additionally, Niantic is planning on adding new perks to give Trainers the ability to collect just as many resources as before, but in half the time.
More information about the upcoming Community Day can be found on Niantic's blog here.
Source: Niantic PR
Leave a Reply