Pokemon GO details September 2022 Community Day with Roggenrola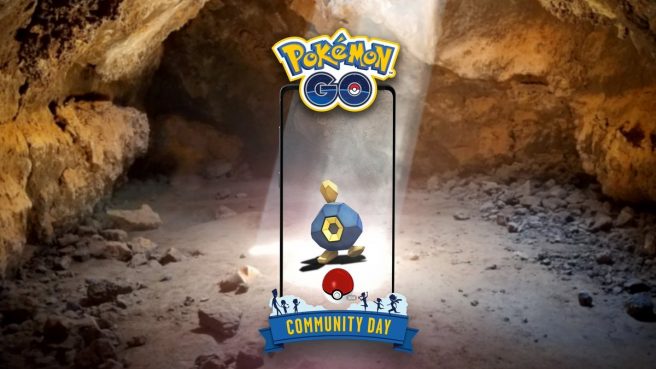 Niantic has shared lots of details about the September 2022 Community Day for Pokemon GO, which puts the focus on Roggenrola. The event will be held on Sunday, September 18, 2022 between 2 PM and 5 PM local time.
Here's the full rundown on the September 2022 Community Day for Pokemon GO with Roggenrola
Featured Attack: Evolve Boldore (Roggenrola's Evolution) during the event or up to five hours afterward to get a Gigalith that knows the Charged Attack Meteor Beam.
Community Day Special Research: For US$1.00 (or equivalent pricing tier), Trainers can purchase or gift tickets to access the Roggenrola Community Day–exclusive Special Research story, Rock 'n' Roll.
Community Day Bonuses (2:00 p.m. to 5:00 p.m. local time)

1/4 Hatch Distance, 2× Catch Candy, 2× chance for Trainers level 31 and up to receive Candy XL from catching Pokémon.
3 hr Lure Modules, 3 hr Incense, snapshot surprise, event-themed stickers
One additional Special Trade (max two for the day)**
Trades will require 50% less Stardust**

Bonus Battle Raids (5:00 p.m. to 10:00 p.m. local time)

Trainers who defeat Boldore in a four-star Raid Battle will see more Roggenrola appearing in a 300-meter radius around the Gym for 30 minutes.
Roggenrola that appear under these circumstances will have the same chance of appearing as a Shiny Pokémon as those that appear during August Community Day's three-hour event period.
Pokemon GO is available on mobile via iOS and Android. More information about the upcoming Pokemon GO Community Day is located on Niantic's blog here.
Source: Niantic PR
Leave a Reply