Pokemon GO – new Today View feature, Lugia Raid Week cancelled, more changes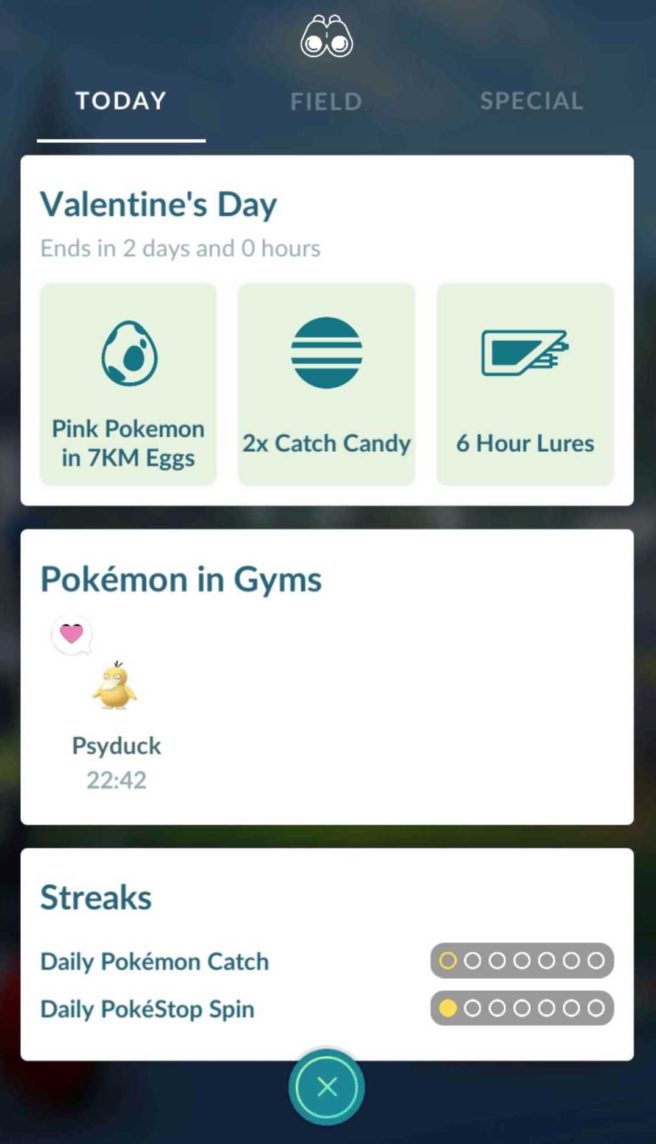 Niantic has shared a bunch of news about Pokemon Go today. The developer has detailed a new Today View feature, confirmed that Lugia Week has been cancelled, and outlined more changes that have been made in light of the coronavirus.
Here's the full rundown:
Today View
In the same area as your Field Research and Special Research tabs, you will soon be able to view all ongoing events and bonuses, your daily streaks, and more in the brand-new Today View. This new feature will help you stay updated on what's currently happening in Pokémon GO.

The Today View is split into different sections.

Events: The topmost section will show you what events are currently running in the game. If there are multiple overlapping events, then there will be separate cards showcasing each one. (Note that events won't be visible when the Today View first launches, but they will appear later.)
Pokémon in Gyms: Keep tabs on all the Pokémon you have in Gyms. You'll also be able to see how long your Pokémon have been defending their Gyms, how much motivation your Pokémon have left, which Pokémon have returned that day, and how many PokéCoins you've earned through defending Gyms.
Streaks: Track your Daily PokéStop Spin and Daily Pokémon Catch Streaks, and never break another one again!
Upcoming: Check out what events are coming up at the bottom of the page. Tap to learn more from the in-game News!

We'll be adding even more to the Today View in the future. Be sure to follow us on social media, opt in to receive push notifications, and subscribe to our emails to stay updated.
Lugia Raid Week
The following events have been canceled, postponed, or changed.

*Lugia Raid Week:8 This event has been canceled.
Raid Hour: This event has been canceled.
More changes
The following changes have been made to Pokémon GO until further notice.

3× Stardust and XP for your first Pokémon catch of the day: Be sure to activate a Star Piece and Lucky Egg to maximize your rewards.
Changes to Gifts: The number of Gifts you can open daily will now increase to 30, and the number of Gifts you can carry in your inventory will increase to 20. Gifts will also contain more Poké Balls. We appreciate your patience as we continue to prioritize updates that make gameplay more accessible and enjoyable at this time.
Rotating 1 PokéCoin bundles in the shop! New 1 PokéCoin bundles will be available in the shop each week as one-time purchases. The contents of these bundles change weekly, so be sure to get what is available each week. Right now, a new 1 PokéCoin bundle is available for you that contains the following.
Poké Balls × 100

You can access the above bundle (along with the one-time-purchase bundle of 30 Incense for 1 PokéCoin that was already available) from now until Monday, March 30, 2020, at 1:00 p.m. PDT (GMT −7).

The Incense and Poké Ball bundles will both be removed at that time, and a new 1 PokéCoin bundle will be available.
Leave a Reply