Pokemon GO Raid Battles open to players level 5 and above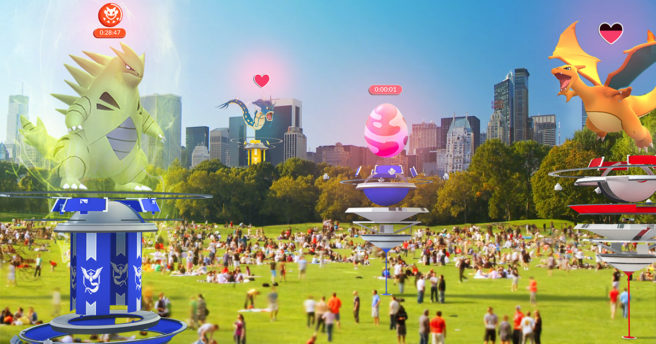 The requirement to participate in Pokemon GO's new Raid Battles has slowly been dropping over the past few days. Originally, you had to be level 35 or above to join in. Now, however, it's all the way down to level 5 and above. A majority of players should be able to give Raid Battles a shot at this point.
Niantic shares the news in a post made on its website today:
You and millions of Trainers, Level 5 and above, can now participate in Raid Battles at Gyms all around the world. Gather your friends and family, locate a Raid using the Nearby screen, and take on the extremely powerful Raid Bosses near you!

What are Raid Battles? A Raid Battle is a cooperative gameplay experience that encourages you to work with other Trainers to defeat an extremely powerful Pokémon known as the Raid Boss.

How do you participate? Before a Raid Battle begins, a large Egg will appear atop the Gym with a countdown timer. When the countdown reaches zero, the Raid Boss will be revealed. You'll need a Raid Pass, to battle the Raid Boss, and you can get one for free each day by visiting a Gym. You and up to 20 other Trainers can work together to defeat the Raid Boss.

What do you get if you defeat a Raid Boss? If you successfully defeat the Raid Boss within the three-minute time limit, you'll have the chance to catch that Pokémon! In addition, you'll receive a selection of rewards, which can include Rare Candies, Golden Razz Berries, and two types of Technical Machines—Fast TMs and Charged TMs.

Have more questions? Visit the official Help Center for even more information on Raid Battles.

Good luck in your upcoming Raid Battles!
Leave a Reply