Pokemon GO reaches $1.8 billion in revenue as game celebrates second anniversary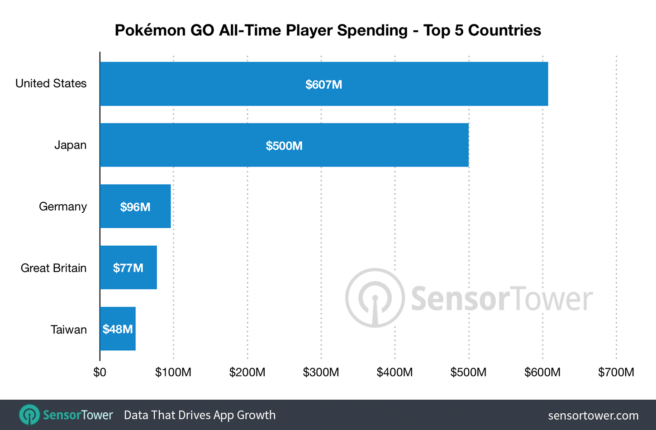 With Pokemon GO celebrating its second anniversary, Sensor Tower is taking a closer look at the game's performance. The biggest stat is that revenue has surpassed $1.8 billion. Pokemon GO crossed the $1 billion threshold in January 2017.
Players worldwide continue to spend more than $2 million per day on the mobile title. Most revenue is from the US and Japan, where the two countries account for 34 and 28 percent of revenue respectively. Germany, Great Britain, and Taiwan stand at 5 percent, 4 percent, and 3 percent of revenue respectively.
Google Play is the top platform earner with 58 percent of revenue. The App Store is a bit behind at 42 percent.
Pokemon GO was the top earning app on iPhone for 74 consecutive days during the summer of 2016. It's still a top 10 app by revenue and is ranked #9 overall for the month of June, when it grossed an estimated $70 million worldwide.
Lastly, Pokemon GO is in the App Store's top 10 grossing charts on 21 countries. This includes the U.S., Great Britain, Germany, and Canada. The game places #14 on Japan's top grossing iPhone app chart.
Leave a Reply