Pokemon GO retaining players at unprecedented levels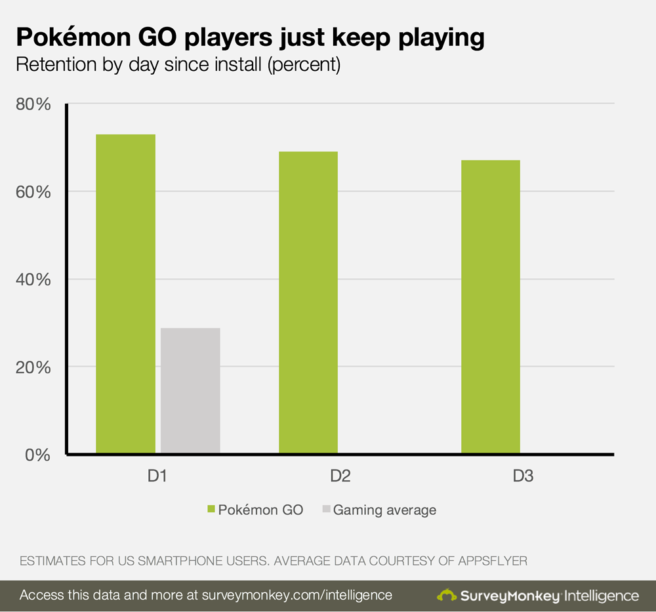 SurveyMonkey is back with another report on Pokemon GO. The latest article takes a look at the game's ability to retain players.
The bottom line: retention and revenue numbers for Pokemon GO are extremely good. SurveyMonkey says that roughly seven out of ten people who downloaded the app return the next day. The average of next-day return usually falls to three out of ten returners.
SurveyMonkey has some other stats as well. Based on their estimates, Pokemon GO's average revenue per daily active user is at around $0.25. That's very impressive given that it's "twice the average for casual games, and higher than even the famously profitable Candy Crush Saga." Yesterday, it's estimated that just under 26 million Americans played Pokemon GO.
Leave a Reply