Pokemon GO surpasses $160 million in worldwide revenue, usage remains high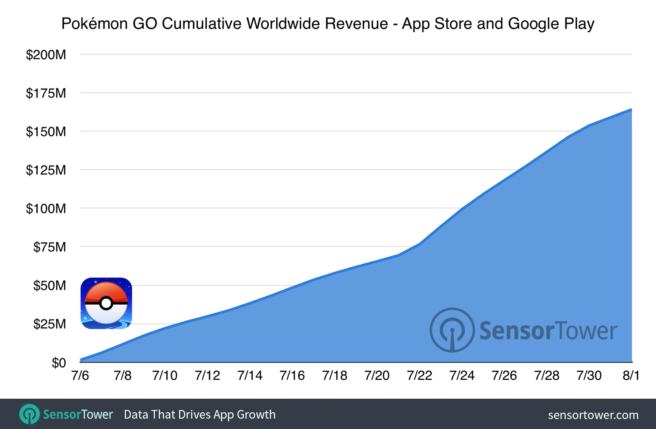 Pokemon GO has achieved over $160 million in net revenue across iOS and Android, according to Sensor Tower. It's also estimated that the app is bringing in several million in net revenue per day, and will increase as more regions receive access.
Niantic put out a new Pokemon GO update recently which had not been well-received. However, Sensor Tower notes that "the average iOS user of Pokemon GO in the United States spent no less time in the app since the update than in the week before it dropped. In fact, average daily usage for the past three days actually increased slightly to about 26 minutes".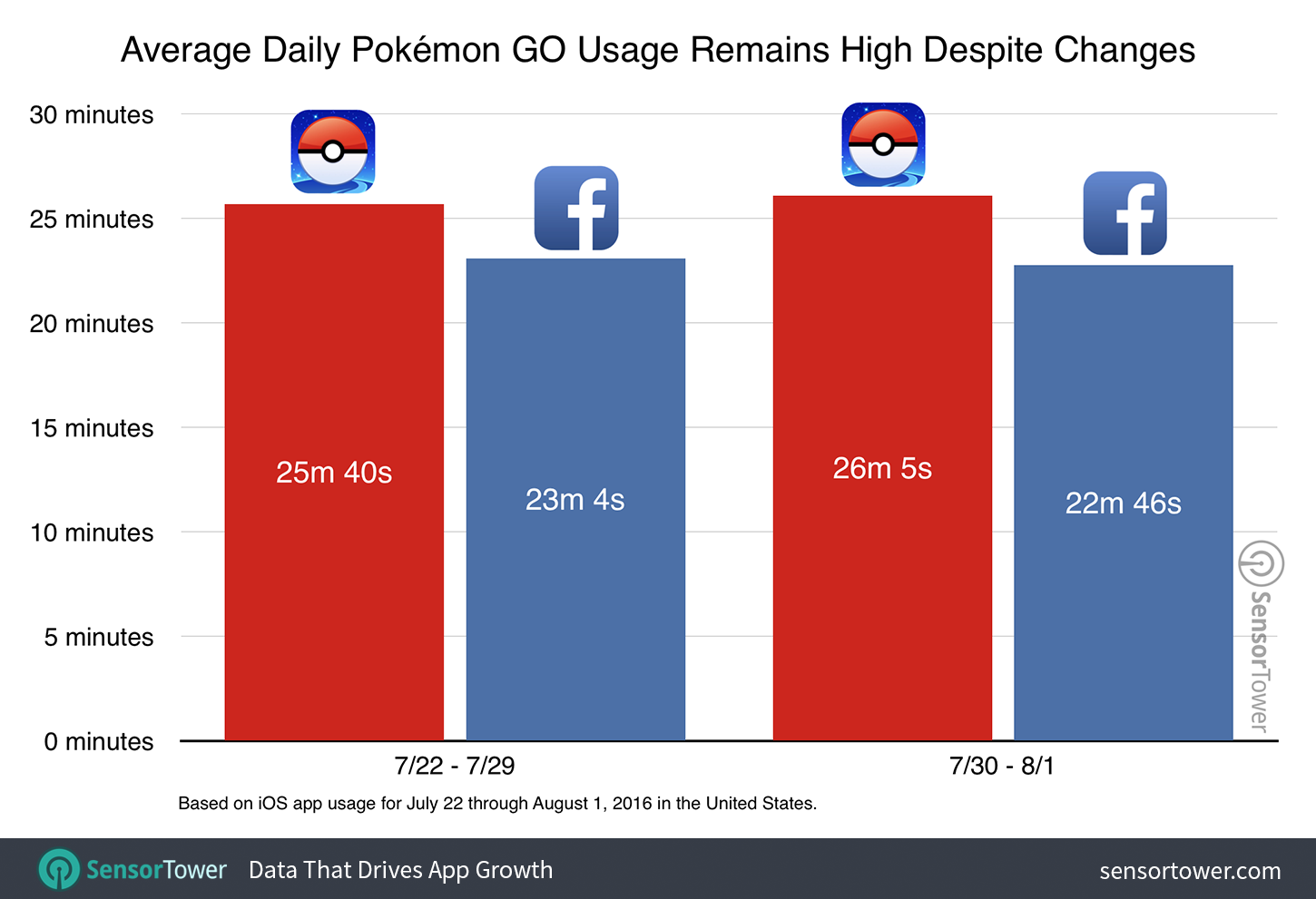 While average daily usage is down a tad as of late, it's "still very high compared to other top mobile apps and games." Pokemon GO also stacks up favorably to Facebook. The game is opened roughly six times each day, which is unaffected by the latest update.
Leave a Reply