Pokemon GO surpasses $6 billion in global lifetime player spending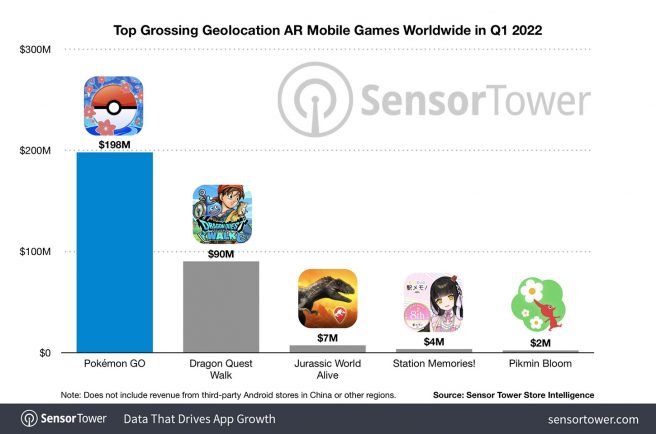 According to the latest data from Sensor Tower, Pokemon GO has surpassed $6 billion in global lifetime player spending.
That feat was accomplished in just under six years. Not many games manage to do that – only popular hits like PUBG Mobile, Honor of Kings, Candy Crush Saga, and Clash of Clans have.
The United States accounts for $2.2 billion (36.6 percent) of total revenue generated for Pokemon GO. Japan is next at 32.6 percent, followed by Germany with 5.2 percent.
Google Play has the slight advantage with player spending. The title has made $3.1 million on the platform, or 52.3 percent. The App Store makes up the other $2.8 billion (47.7 percent).
Moving on to downloads, Pokemon GO has been installed 678 million times. The top three country rankings include the U.S. at 123.2 million installs (18.2 percent), then Brazil at #2 and India at #3.
517.2 million installs stem from Google Play (76.3 percent). The App Store has seen 160.8 million downloads (23.7 percent).
It's worth noting that Pokemon GO player spending was actually down nearly 45 percent year-over-year in Q1 2022. However, it was still the top grossing Geolocation AR title in the world during the last quarter.
Leave a Reply