Pokemon GO's new update replaces "Nearby" feature with "Sightings"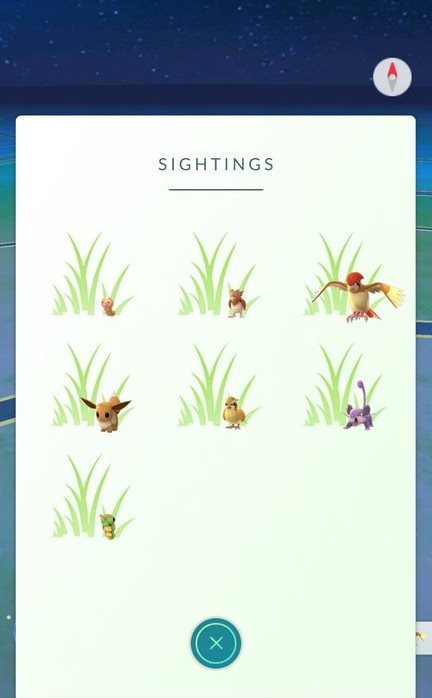 Update: Now that we have slightly more extensive patch notes, here's what Niantic has to say about Sightings officially:
"We're currently testing a variation of the 'Nearby Pokemon' feature with a subset of users. During this period you may see some variation in the nearby Pokemon UI."
---
There's another aspect of today's Pokemon GO update not included in Niantic's official patch notes (version 0.33.0). After applying the update, you should see that the "Nearby" feature has been replaced as "Sightings". Nearby was removed entirely with version 1.1.0 / 0.31.0.
How Sighting actually works is unclear. Some players have been messing around with it for a bit though, and their reports may offer up some clues as to how it functions.
Pokemon GO seems to scan the area around you roughly every 15 seconds. If a new Pokemon spawns, it'll be added to the Sighting lists. If it goes away, it'll be removed. Those who move too far away from a Pokemon will see it disappear. Apparently the distance is roughly 700 feet.
Keep in mind that this information is entirely unofficial at the moment.
Leave a Reply