Pokemon Home sees 1.3 million downloads on mobile in first week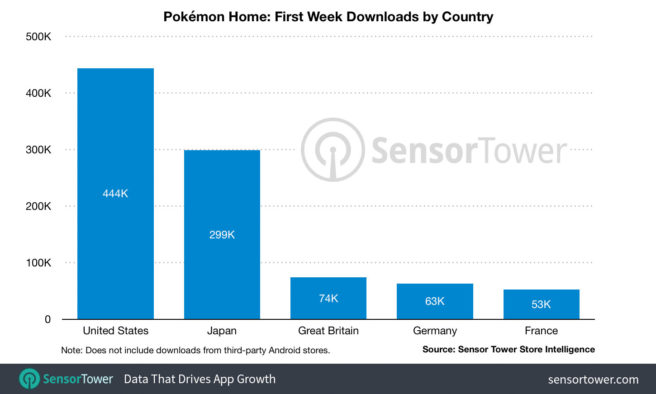 Pokemon Home has generated 1.3 million installs on mobile in its first week, according to Sensor Tower. Note that Switch is not included here.
444,000 of those downloads came from the United States, which amounts to 34 percent. Japan was the next closest with 299,000 downloads at 23 percent. Finally, the UK followed at 74,000 downloads with 5.7 percent.
It's estimated that Pokemon Home users on mobile have generated $1.8 million in spending. The U.S., Japan, and the UK account for 40.8, 35.3, and 3.7 percent of user spending share, respectively.
Leave a Reply