Pokemon: Let's Go, Pikachu and Eevee sell three million units worldwide in first three days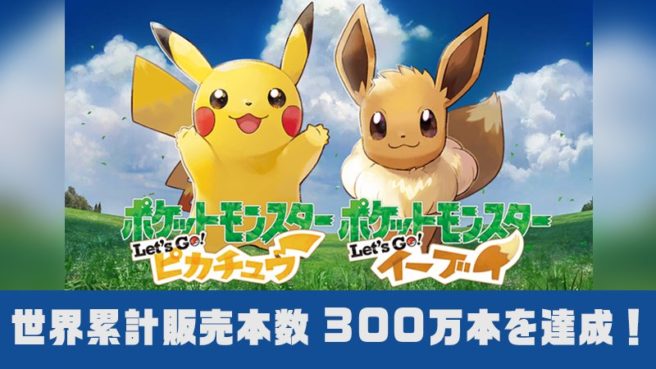 Following up on last night's reveal of the Japanese sales numbers for Pokemon: Let's Go Pikachu and Eevee during its launch week, The Pokemon Company has confirmed that the two games have already surpassed three million units sold worldwide over that same stretch.
According to the company, this marks the best debut week for a Switch title to date. With 664,198 copies confirmed to have sold in Japan, it is presumed that the other 2.3 million units sold were from North America and Europe combined. In addition, it is expected that these sales figures include both physical and digital sales.
Leave a Reply