Pokemon Masters dev says professor characters may be added, more content every month, more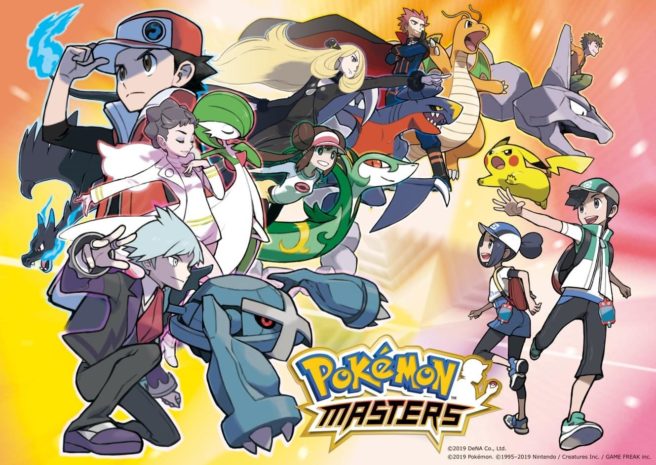 The Pokemon Company has shared a new interview with DeNA producer Yu Sasaki. During the discussion, Sasaki weighed in on topics such as how the team decided which Trainers to include at launch, whether we'll be seeing characters from Pokemon spin-offs or professors, what the schedule looks like for new content, and more.
We've rounded up the notable responses from the interview below. You can read the full discussion here.
On choosing which Trainers to include at launch…
Mr. Sasaki: We looked at a variety of factors, such as the popularity of individual Trainers, but Pokémon is also a franchise with a long and storied history, and we wanted to make sure we drew on Trainers from throughout that history, without having too many Trainers coming from just one area.
On how they fleshed out characters who have had minimal screen time in the Pokemon RPGs…
Mr. Sasaki: We have worked with The Pokémon Company closely on details in the game, and they have of course checked our new details to make sure they fit in the world of Pokémon. One of the major new features of this game – and the content that we want to highlight – is the interaction between various Trainers. Players will be able to enjoy new and exciting interactions between Trainers who may not have interacted before.
To create these interactions, we considered the personalities and backgrounds of these Trainers and made sure that our content did not deviate from that. If a character would never say or do a certain thing, we made sure that they do not in our game.
On adding more characters from spin-off Pokemon games, professor characters…
Mr. Sasaki: We are looking into the possibility of featuring some of the professor characters in the future. At this point, we have nothing to share about featuring characters from the spin-off Pokémon games.
On the design process of creating a new team of villains…
Mr. Sasaki: The villainous organizations are a core feature of the Pokémon world, so from the beginning of the design process for this game we have been in discussion with The Pokémon Company about how to bring them into the game. We do not have a lot to share about Team Break at this moment, but they do all wear masks.
On plans for new content…
Mr. Sasaki: We are planning to release new content every month for players to enjoy.
On the 3-on-3 battle system instead of 2-on-2…
Mr. Sasaki: We wanted to highlight the strategy element for the Pokémon battles in our game, and after various considerations—including that our combat is in real time—we decided that 3-on-3 battles would be best.
On how challenging the game is…
Mr. Sasaki: At launch, we have some difficult gameplay for the higher-level Pokémon players, and going forward we plan to add new challenging content for these players to enjoy.
Leave a Reply