Pokemon Masters EX adding new Villain Arc chapter, Villain Event
Posted on January 12, 2023 by Nicolas in Mobile, News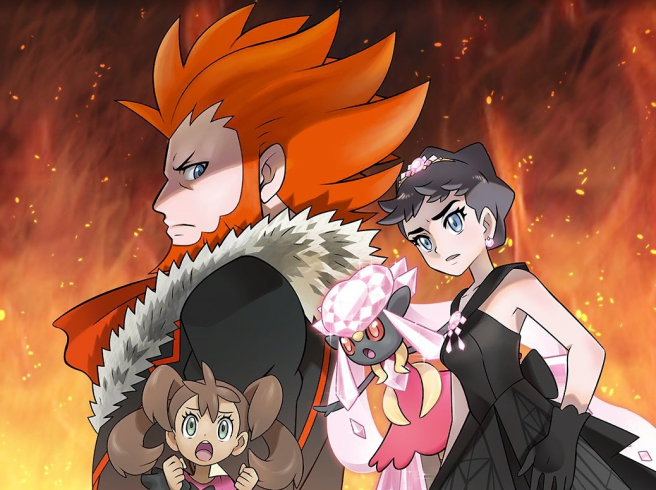 Pokemon Masters EX has just made available the next set of events related to the game's ongoing villain-based story arc. These new additions include a new chapter added to the main story's Villain Arc, a new Villain Event and a couple of new Scout Events, including one featuring a new Diantha Sync Pair.
Here is a new trailer showcasing some of these new events as well as some additional details on them.
The Kalos chapter of the Main Story Villain Arc is live now, and it revolves around Team Flare cooking up a sinister scheme during the Kalos Peace Ceremony being held on Pasio. As with the other chapters added to the main story, this one will be updated with a second part later on and is accessible at any time.
The Villain Event Battle! Friends from Kalos is also underway, providing the chance to face a variety of Kalos-based trainers to earn various rewards, including the ability to raise the Professor Sycamore & Xerneas Sync Pair to 6★ EX. A daily log-in bonus offering up to 1000 Gems and 80 Skip Tickets is also available until January 28.
Finally, a couple of different Scout events have gone live. The first of these, a Sygna Suit Diantha Poke Fair Scout, offers the chance to obtain the 5★ Sync Pair Diantha & Diancie, which can be raised to 6★ EX. The other, a Kalos Special Scout, guarantees that players will be able to obtain a 5★ Kalos-based Sync Pair when using a Sync Pair Scout x11.
The Villain Event, Poke Fair Scout and Spotlight Scout will all be available until March 5, 9:59 PM PT. A Spotlight Scout for the new Shauna & Chesnaught Sync Pair will also become available on January 15.
Leave a Reply