Pokemon Masters EX adds Gordie Spotlight Scout, Galar Solo Event
Posted on October 3, 2022 by Nicolas in Mobile, News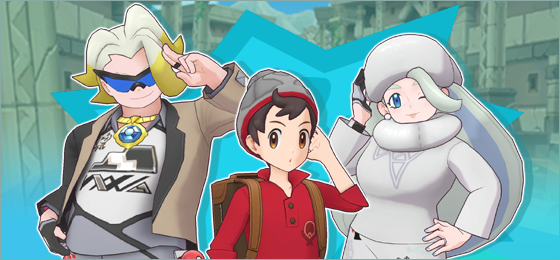 The latest batch of content to hit Pokemon Masters EX has been revealed, with new events featuring Galar-based characters taking the spotlight. Currently available are a new Solo Event based on Gordie, Melony, and Victor, as well as a new Spotlight Scout featuring Gordie.
The new Solo Event, Severely Strained Relations will offer the ability to train with new Trainers from Galar. You'll be able to obtain Event Vouchers C, D, and E as bonus rewards for fulfilling lineup bonuses, as well as take on special event missions. The event will be updated with new Trainers and rewards throughout the week.
One of the characters headlining the Solo event, Gordie, is also available in-game through a new Gordie Spotlight Scout. You can team up with 5★ Sync Pair Gordie & Coalossal, who've released with their Sync Grid expanded and the ability to be raised to 6★ EX. As this is a Spotlight Scout, a Scout + Present Sync Pair Scout is also offered which provides additional power-ups items and a guaranteed Gordie Sync Pair, but can only be performed 3 times, and only with paid gems. Both the Solo event and this Spotlight Scout will be available until October 23, 10:59 PM PT.
An official trailer was also released showcasing these events, which also includes dates for upcoming Melony and Victor Sync Pairs. You can watch said trailer below.
Leave a Reply