Pokemon Masters EX adds Super Tour Guide Rosa Costume Event and Costume Scout
Posted on September 15, 2022 by Nicolas in Mobile, News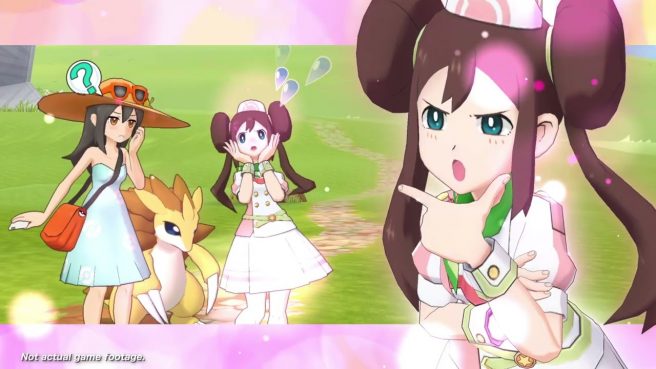 A new set of events has just gone live in Pokemon Masters EX, focusing on a new Sync Pair variation of Rosa. These are a new Costume event, Super Tour Guide Rosa, along with a Costume Scout to obtain the aforementioned Sync Pair.
For the Costume Event, you'll team up with another Sync Pair, Sightseer Naomi & Sandslash, and will be able to obtain them by completing the event. As is typical of these events, you'll be able to complete specific event missions, earn Event medals, obtain bonus items, in this case Event Vouchers Z. A daily log-in bonus has also gone live alongside the event, letting players obtain up to 80 Skip Tickets and 1000 Gems.
The ongoing Costume Scout features new 5★ Sync Pair Rosa (Special Costume) & Shaymin. A Tiered Costume Scout is also available, which requires paid gems but provides Tickets after a certain number of Scouts that guarantees a desired Sync Pair. Regarding 5★ Rosa (Special Costume) & Shaymin, they'll release with an expanded Sync Grid and the ability to be raised to 6★ EX. You'll also be able to obtain a special Friend Snapshot viewable in the Trainer Lodge by teaming up with this Sync Pair.
Here is a recently-released trailer showing off these two events and characters:
The Costume Event, Costume Scout and daily log-in bonus will all run until September 30, 10:59 PM PT.
Leave a Reply