Pokemon Masters EX – Blissful Bonanza live now and Battle Villa open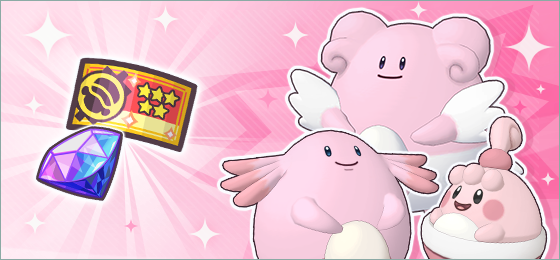 The Blissful Bonanza event is live now in Pokemon Masters EX, bringing new event battles to challenge. These battles can be challenged once a day and give out 3 event tickets at random for winning (Happy, Joy, Bliss tickets).
There are also special battles with Happiny and Chansey happening on May 2 at 11:00pm PT and May 5 at 11:00pm PT. These offer even more tickets as rewards that can be exchanged for useful items. This event will last until May 6, 2021 at 10:59pm PT.
Also, the Battle Villa is open in Pokemon Masters EX until May 13, 2021 at 10:59pm PT. This runs alongside a five star-Select Special Scout that will end the day before on May 12.
Leave a Reply