Pokemon Masters EX – Guzma Seasonal Scout live now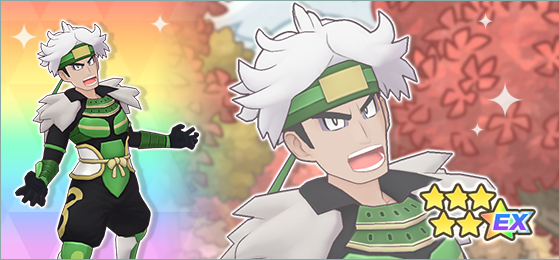 Pokemon Masters EX has started a new Seasonal Scout, this one for the sync pair of Guzma & Buzzwole. This 5-star sync pair is a special costume variant that can be scouted and also appears in the Costume Event: Poké War Games. This new story branch featuring Guzma & Buzzwole is unlockable with Story Keys obtained for the event.
The Seasonal Scout will last until November 9, 2021 at 9:59pm PT.

A new event Gem Special is also running in the shop right now. The exact info from these deals can be seen below:
The following Event Gem Specials will be on sale in the shop.

November Event Gem Specials!
You can now get gems at a reduced price! On sale for a limited time only!

November event gem special 1
November event gem special 2
November event gem special 3
November event gem special 4
Date/Time
November 10, 2021 at 10:00 p.m. – November 29, 2021 at 9:59 p.m.

Important
The time period and featured content are subject to change without notice.
Gems can be purchased using the Purchase Gems menu in the shop.
We hope you continue to enjoy Pokémon Masters EX.
Leave a Reply