Pokemon Masters EX – Poke War Games costume event and Diantha Seasonal Scout live now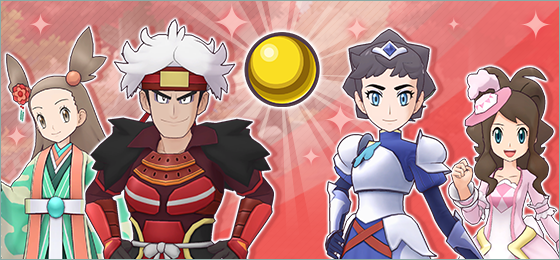 Pokemon Masters EX has dropped its Halloween event Poke War Games. This is a costume event that sees some of the characters dressed up for the occasion.
A main storyline contains all these characters as well as a few individual sub-stories that feature Sync Pairs. All the parts of these stories can be unlocked with Story Keys which are rewarded for playing through the main storyline.
Here is a list of all the main and sub-stories that are included in the event:

Main Storyline
Costume Event: Poké War Games

Individual Sub-story
Costume Event: Diantha's Battle Prep
Costume Event: Hilda's Battle Prep
Costume Event: Guzma's Battle Prep
Costume Event: Jasmine's Battle Prep
Also live now is Diantha Seasonal Scout that features the sync pair of Diantha and Keldeo. The pair is in a special costume in this Scout and their Sync Grid can be expanded. Both this and the Poke War Games event will last until December 9, 2021 at 10:59pm PT.
Additionally, a Gem Specials event is going on and the details of this can be seen below.
October Event Gem Specials!
You can now get gems at a reduced price! On sale for a limited time only!

October event gem special 5
October event gem special 6
October event gem special 7
October event gem special 8
Date/Time
October 28, 2021 at 11:00 p.m. – November 10, 2021 at 10:59 p.m.
Leave a Reply