Pokemon Masters EX – Rival Challenge event and Main Character Poke Fair Scout live now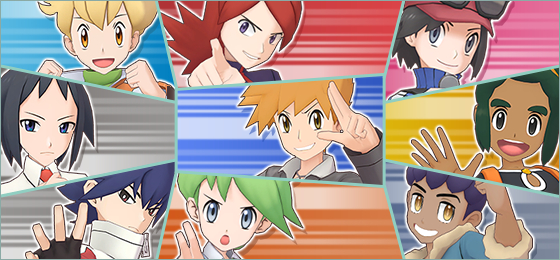 A handful of new events focusing on the rivals and main characters of the Pokemon franchise have just made their way to Pokemon Masters EX. These consist of a Rival Challenge event that lets you battle 9 rivals from across the series' history, as well as a Main Character Poke Fair and Special Scout, letting you recruit some of the franchise's iconic heroes like Red, Lucas and Gloria.
In the Rival Challenge Special Event, you'll take on all 9 of the franchise's main Rival characters in a gauntlet of Full-Force Battles. New mission will be added to the event daily up until June 26, 11 PM PT. If you use Sync Pairs with the Main Character Theme in this event, you'll also receive Attack, Defense, Sp. Atk and Sp. Def bonuses to make your battles a little easier. The event will run until July 3, 10:59 PM PT.
The Main Character Poke Fair Scout is now live, featuring exclusive 5★ Sync Pairs Lucas & Dialga, Red & Snorlax, and Gloria & Zacian. Chances of recruiting a 5★ Sync Pair are raised to 10% throughout the event, but unlike a regular Poke Fair Scout, only main character trainers will be available through the event. A Special Scout including a Sync Pair Scout x11 is also available, this one featuring 5★ Sync Pairs Lucas & Dialga, Red & Snorlax, and Leaf & Eevee. Sync Pair Scout x11 can only be used once and only with paid gems, but they guarantee obtaining one of the three 5★ Sync Pairs listed above. Both the Poke Fair Scout and Special Scout will end on July 3, 10:59 PM PT.
Leave a Reply