Pokemon Scarlet and Violet announce Tera Raid Battle with Tyranitar / Salamence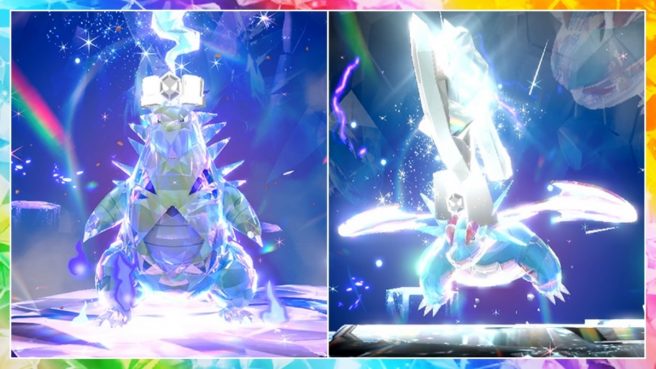 Pokemon Scarlet and Pokemon Violet have revealed a new Tera Raid Battle event featuring Tyranitar / Salamence. If you have Scarlet, Tyranitar will be the focus. Violet will be spotlighting Salamence.
These two Pokemon will be showing up in four and five star raids. Both games can be played online and the Raids do not have a set Tera Type.
There are special types of Tera Raid Battles can be experienced at different points in Pokemon Scarlet and Pokemon Violet when player find black crystals that look different than the ones they'd ordinarily approach. The creatures here are much stronger than those that appear in ordinary Tera Raid Battles and are only available for a limited time. By taking them down, players can earn rewards that are even more exciting than usual.
Charizard with the Mightiest Mark was just recently featured in a Tera Raid Battle event, and will be back between December 15 and December 18. Typically, this Pokemon can't normally be encountered in Paldea, and the Charizard here has Dragon as its Tera Type.
The Pokemon Company intends to host regular Tera Raid Battle events going forward. When they're active, players can battle a specific Pokemon or encounter Pokemon with certain Tera Types more frequently. While the Tera Raid crystals related to these events may look ordinary at first glance, they are shrouded in a mysterious aura.
Pokemon Scarlet and Pokemon Violet are now available on Switch.
Leave a Reply