Pokemon Scarlet and Violet Charcadet location guide
Posted on November 30, 2022 by Dawn in Guides, Switch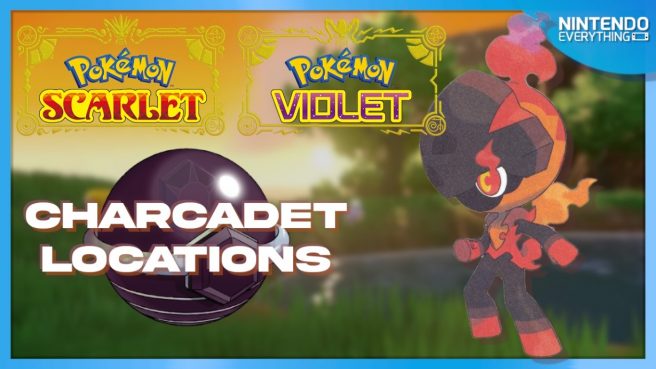 Charcadet is one of the new Pokemon introduced in Pokemon Scarlet and Pokemon Violet, and we now have information about the location of this elusive Pokemon.
What is Charcadet?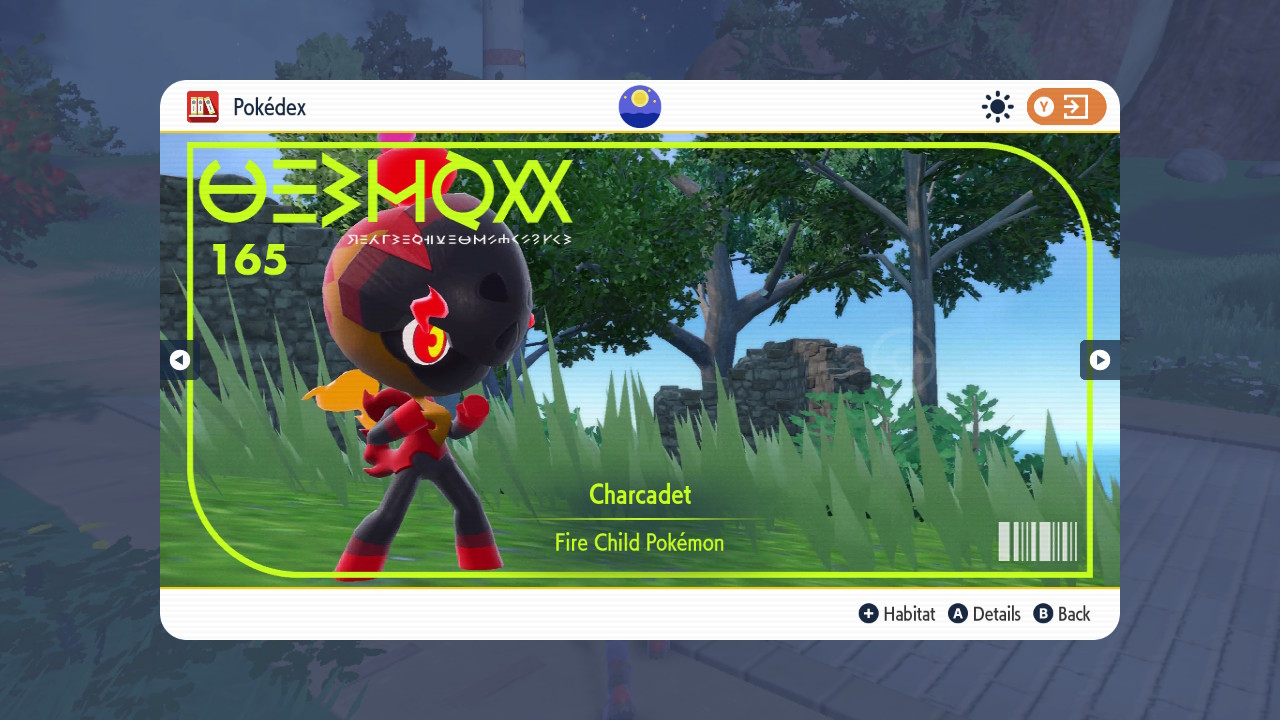 Charcadet is a Fire type Fire Child Pokemon. It is notable for evolving into one of two Pokemon, Armarouge or Ceruledge, when exposed to the Auspicious Armor or Malicious Armor, which are items that are exclusive to Pokemon Scarlet and Pokemon Violet respectively.
The Pokedex entry shares the following: "Its firepower increases when it fights, reaching over 1,800 degrees Fahrenheit. It likes berries that are rich in fat. "
Pokemon Scarlet and Pokemon Violet Charcadet location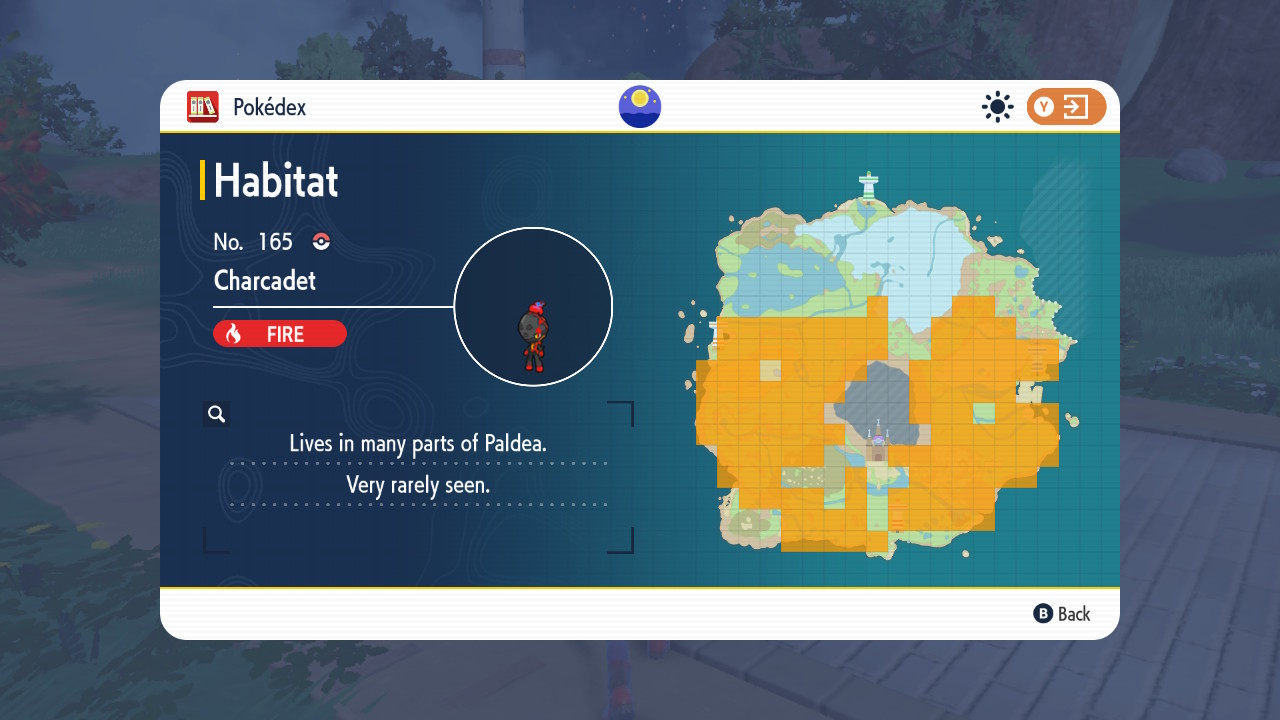 You can find Charcadet in various locations across East Province, West Province, and South Province, but it is extremely uncommon. A reliable way to get this Pokemon to appear is to prepare a sandwich with Encounter Power: Fire Lv.1. The cheapest sandwich to use would be the Pickle Sandwich, which only needs Pickle and Olive Oil as ingredients. With this prepared, travel to Tagtree Thicket, and multiple Charcadet should appear.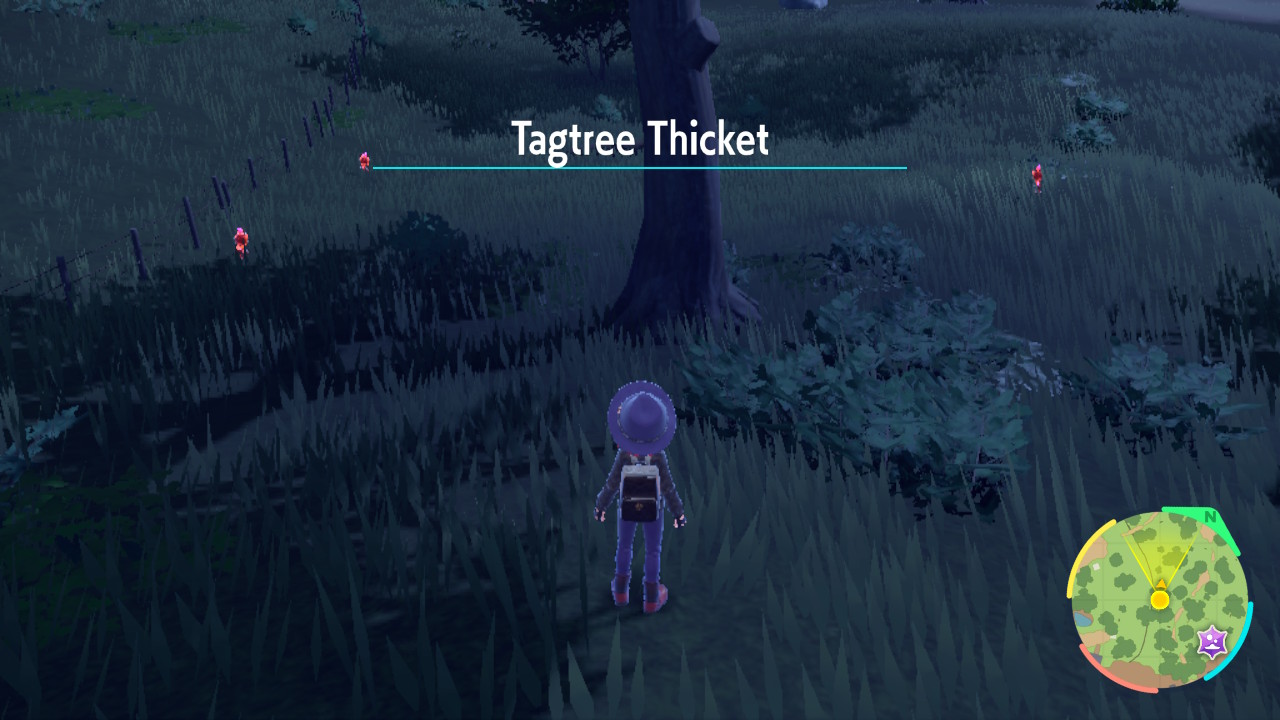 We'll also point out another location for Charcadet in Pokemon Scarlet and Pokemon Violet: you may be lucky enough to encounter the creature in a Tera Raid Battle, which will be marked on your map. New ones will appear as you clear them, and they will also change daily, so it is worth checking each one on your map to see if any of them contain Charcadet. You can find Armarouge in Pokemon Scarlet and Ceruledge in Pokemon Violet via higher level Tera Raid Battles as well.
---
Pokemon Scarlet and Pokemon Violet can be purchased now on Switch. You can visit the official website here.
Leave a Reply