Pokemon Scarlet and Violet Gothita location guide
Posted on December 10, 2022 by Dawn in Guides, Switch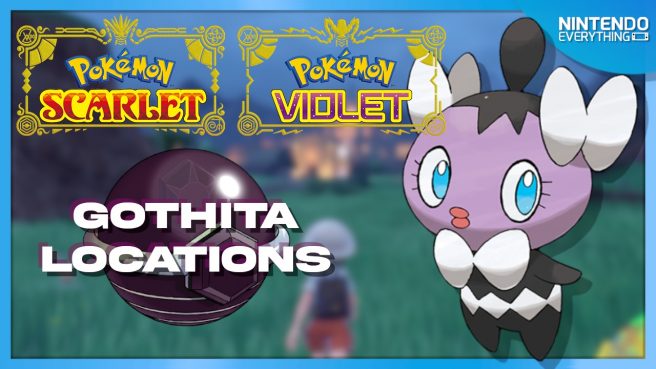 Gothita has returned in Pokemon Scarlet and Pokemon Violet, and we have a guide ready to tell you exactly where its location is in the games.
What is Gothita?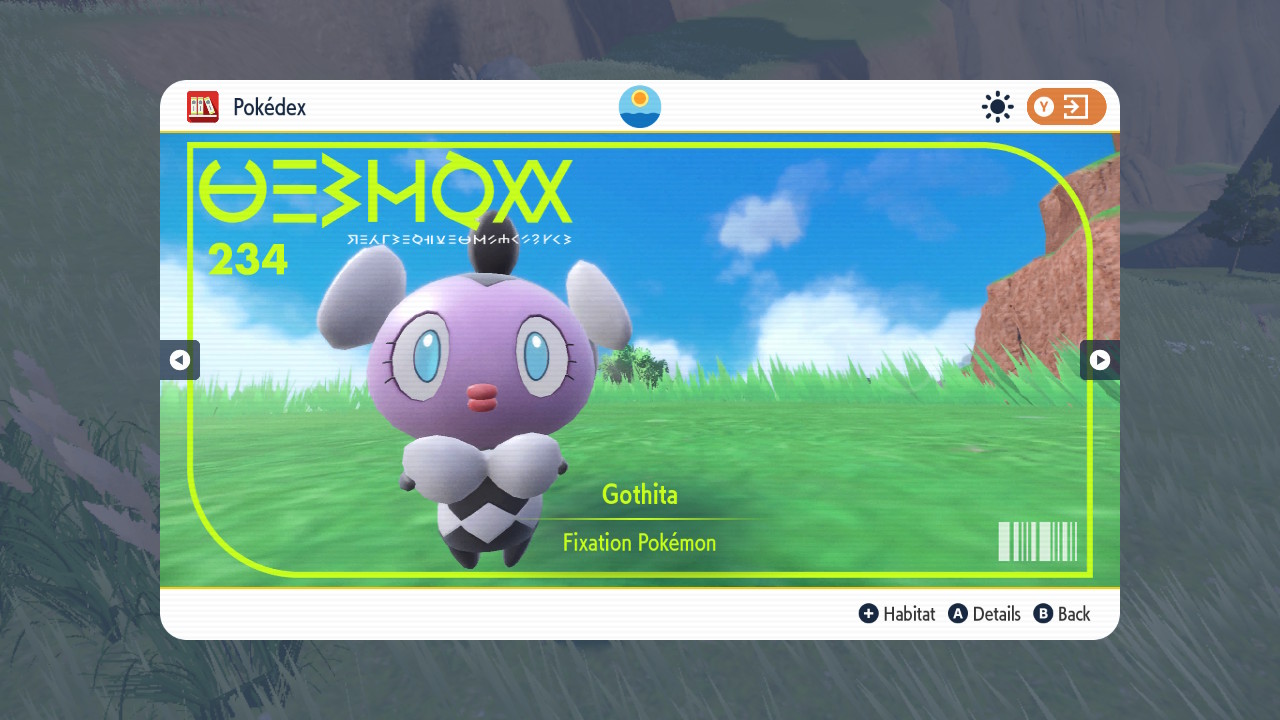 Gothita is a Psychic-type, and is known as the Emanation Pokemon. It first appeared in Gen V as an exclusive to Pokemon Black, with its counterpart, Solosis, being exclusive to Pokemon White.
A bit of additional information is included as part of this Pokedex entry: "This Pokemon is normally very innocent. When it is staring at something invisible, it is unblinking and utterly silent."
Pokemon Scarlet and Pokemon Violet Gothita location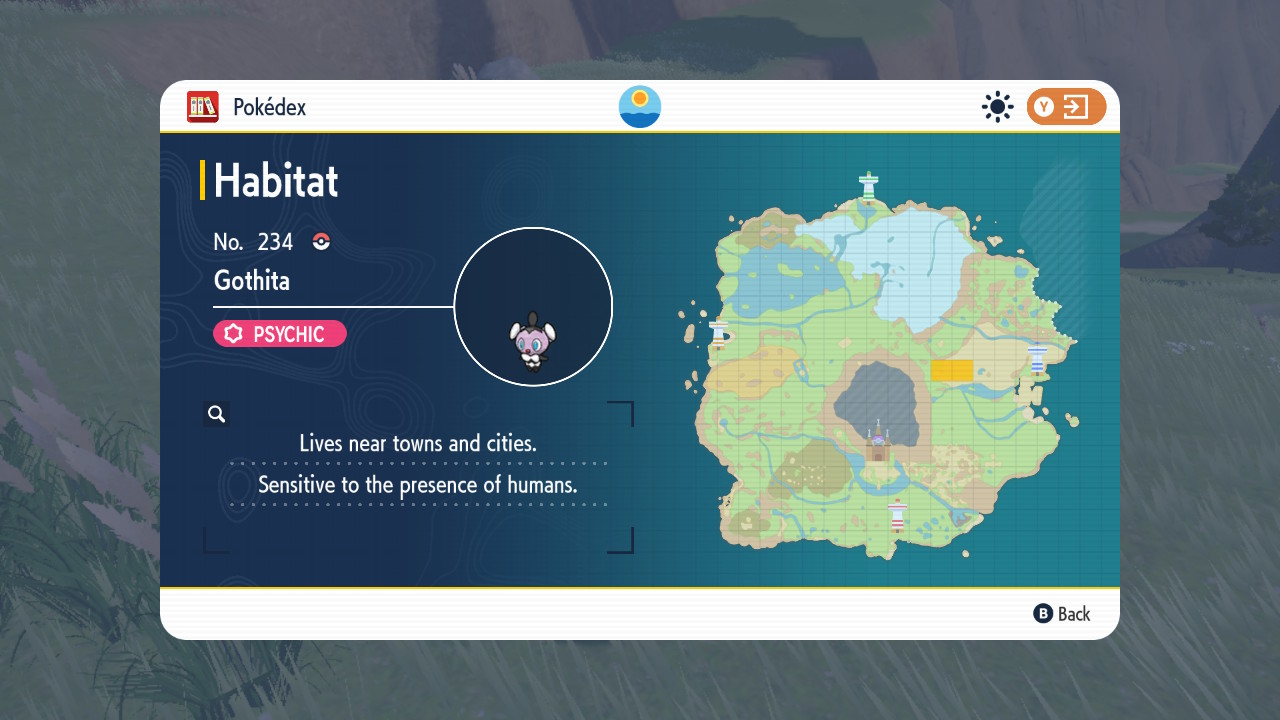 Gothita only appears in East Province Area Three, just outside of Zapapico. Prepare beforehand by making a Smoky Sandwich (which requires Smoked Fillet and Watercress as ingredients, with Vinegar, Pepper, and Salt as seasonings) for Encounter Power: Psychic Lv.1, and fly to the Zapapico (East) destination. You should be able to find Gothita lurking just outside of the city limits if it is going to appear.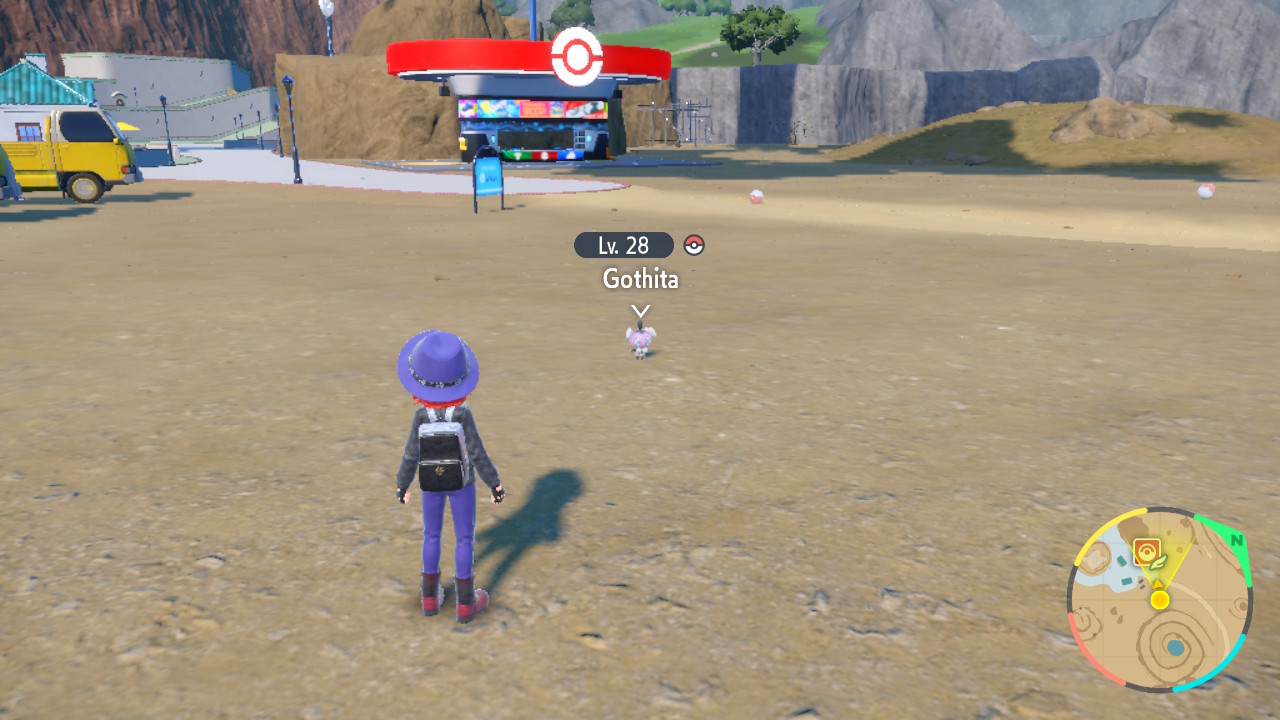 Players who are struggling to find Gothita in the wild in Pokemon Scarlet and Pokemon Violet may wish to try and encounter the creature in a Tera Raid Battle, which will be marked on your map. New ones will appear as you clear them, and they will also change daily, so it is worth checking each one on your map to see if any of them contain Gothita. You can encounter Gothita in 2 star tera raid battles, so you will be able to encounter it this way earlier in the game.
---
Pokemon Scarlet and Pokemon Violet are available on Switch. You can access the official website here for more information about the games.
Leave a Reply