Pokemon Scarlet and Violet is open world, Pokemon Home compatibility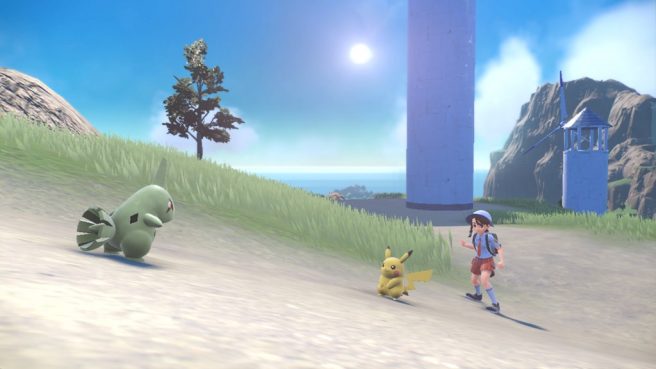 Pokemon Scarlet and Pokemon Violet will feature an open world, The Pokemon Company has confirmed. Additionally, we have news about support for Pokemon Home.
As far as a general overview, Pokemon Scarlet and Violet are said to "take a new evolutionary step in the Pokemon main series." Players will be able to "explore an open world where various towns with no borders blend seamlessly into the wilderness." Similar to Pokemon Legends: Arceus, creatures are out and about everywhere – be it the skies, in the sea, and on the streets.
As one of the main characters, Trainers will jump into the world of Pokémon Scarlet and Pokémon Violet to begin their adventure, where they will have a different outfit depending on which game they are playing. Trainers will then choose either Sprigatito, the Grass Cat Pokémon, Fuecoco, the Fire Croc Pokémon, or Quaxly, the Duckling Pokémon to be their first partner Pokémon before setting off on their journey.
Finally, as for Pokemon Home compatibility in Pokemon Scarlet and Pokemon Violet, it'll be possible to link the games to Pokemon Home. For those that are unaware, Home lets users maintain their entire Pokemon collection in one place. Players will be able to have Pokemon from other regions adventure alongside them in Scarlet and Violet.
Source: Pokemon PR
Leave a Reply