Pokemon Sun and Pokemon Moon officially announced, out this holiday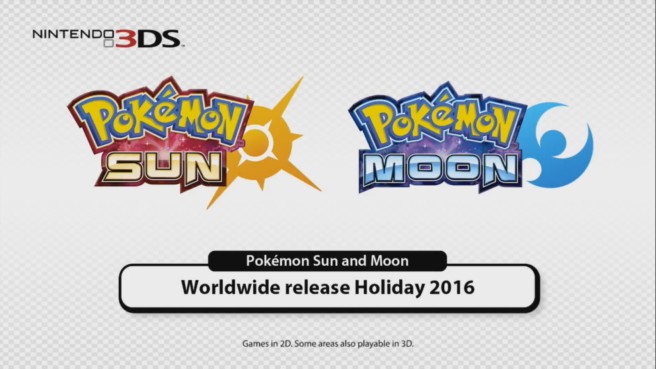 Following yesterday's leak via European trademarks, Pokemon Sun and Pokemon Moon have been officially announced. Both were just revealed via a special Pokemon Direct broadcast.
No actual gameplay was shown – instead we were treated to sneak peaks of quick development footage. However, we do know that the two games will be launching around the world this holiday on 3DS. English, Italian, French, Spanish, Korean, German, and Japanese languages will be supported along with traditional and simplified Chinese.
Leave a Reply