Pokemon Sword and Shield hosting special Shiny Clefairy distribution for a limited time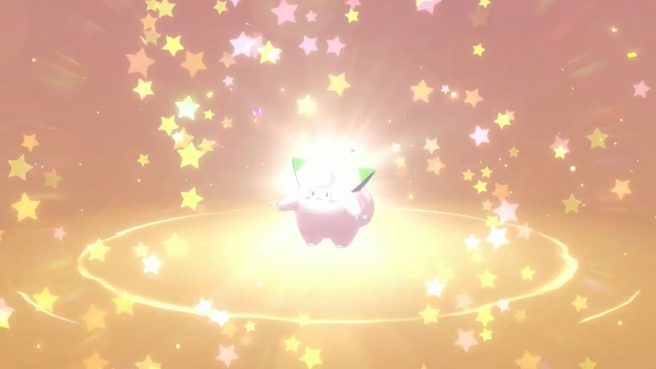 Pokemon Sword and Pokemon Shield have kicked off a special distribution for a Shiny Clefairy. This comes in celebration of the Pokemon Championships Singapore, Hong Kong, Malaysia and Phillipines.
The Clefairy being provided is based on the one used by Jirawiwat Thitasiri, who won the 2021 Pokemon Asia Players Cup. It knows the moves Protect, Helping Hand, Follow Me, and Icy Wind. Additionally, it comes in at level 50 and is holding the Eviolite item.
If you're interested in claiming the Shiny Clefairy for Pokemon Sword and Pokemon Shield as featured in the 2021 Pokemon Asia Players Cup, follow the steps outlined below.
1. Launch Pokemon Sword and Shield
2. Select Mystery Gift on the X menu
3. Select Get a Mystery Gift
4. Select Get with Code/Password to connect to the internet
5. Enter your password (APC2021CHAMP)
6. Watch as the gift arrives in your game
7. Be sure to save your game
This Shiny Clefairy distribution is expected to be very limited, much like past offerings. We suggest claiming it before the weekend ends if you're interested in adding it to your game.
Pokemon Sword and Pokemon Shield first launched in 2019 and are currently available on Switch. More information about the games can be found on the official website here.
Leave a Reply