Pokemon Sword/Shield hosting cleaning-themed Max Raid Battle event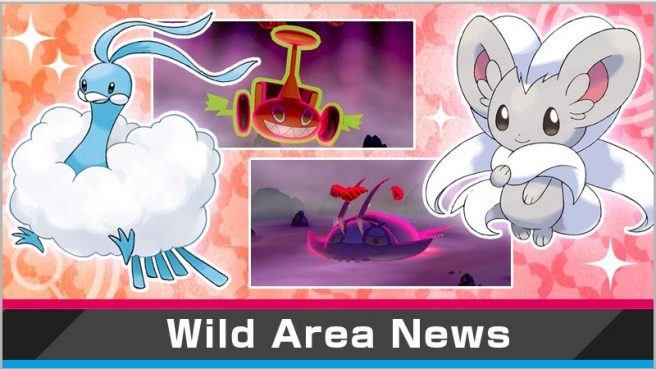 Pokemon Sword and Pokemon Shield just kicked off a new Max Raid Battle event, and it features creatures like Cinccino.
The theme this time around is related to cleaning. Altaria, Mow Rotom, Cinccino, and Wimpod are more likely to appear while the event is active. If you're lucky enough, a Shiny Cinccino may show up.
Why the cleaning theme, you ask? The Pokemon Company says of the Sword and Shield creatures that "Mow Rotom could keep any yard in order, Cinccino is known for keeping its space tidy, and Wimpod is known as Nature's Cleaner due to its penchant for eating trash."
Pokemon Sword and Pokemon Shield players can participate in the Max Raid Battle event by connecting their Switch system to the internet. After this, when a pillar of light shines from a Pokemon Den in the Wild Area, walk up to it and interact to kick off a Max Raid Battle.
This new event is active now. It will last until September 5 at 4:59 PM PT / 7:59 PM ET. Note that the event does not affect the Pokemon encountered within Dynamax Adventures.
Pokemon Sword and Pokemon Shield are both out now on Switch. The games initially launched in November 2019 and there have been regular Max Raid Battles since then. You can check out the previous event here.
Source: Switch news
Leave a Reply