Pokemon Sword/Shield – full silhouette of new Mythical Pokemon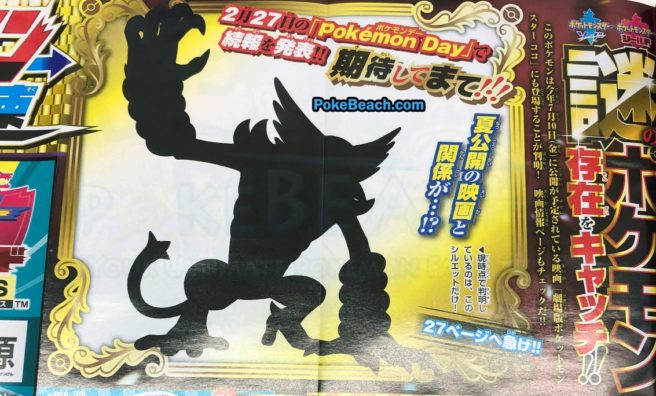 The latest issue of CoroCoro has started to surface in Japan, and with it, we have the full silhouette for the new Mythical Pokemon that will be added to Pokemon Sword/Shield. We got a partial look at the creature earlier this week.
Aside from Pokemon Sword/Shield, the new Pokemon will also be featured in the Pokemon Coco movie.
A proper unveiling will take place on Pokemon Day, which will be held on February 27.
Leave a Reply