Pokemon Sword/Shield – Shiny Zeraora unlocked for all players after reaching goal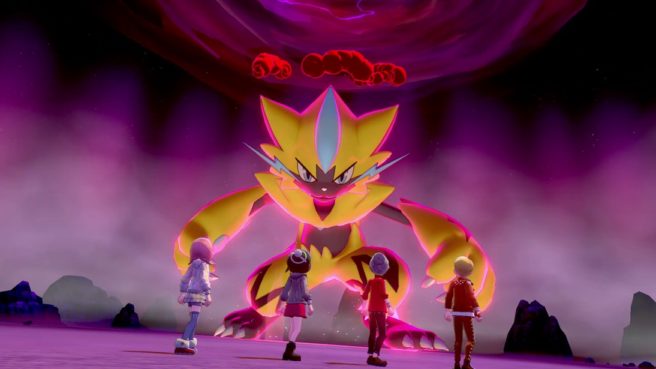 Pokemon Sword and Pokemon Shield kicked off a special promotion with Zeraora last week. The Mythical Pokemon began to appear in Max Raid Battles, and players were tasked with collectively defeating it at least one million times. That goal has now been reached, and a Shiny Zeraora will join everyone in Pokemon Home starting June 29/June 30.
Every person that participates will also receive a piece of Armorite Ore – usable in The Isle of Armor's dojo – for every 100,000 Trainers that defeat Zeraora after the first million is reached. The Pokemon Company says the maximum number of Armorite Ore pieces that can be obtained this way is ten (achieved when two million players have defeated Zeraora).
The current amount of defeats for Zeraora currently sits at 1,435,283.
Leave a Reply