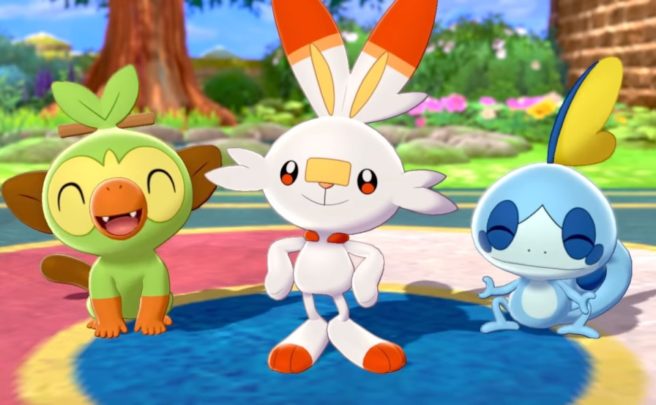 Pokemon Sword and Pokemon Shield finally arrived on Switch yesterday. As is tradition at this point, Digital Foundry has examined the games from a technical perspective.
Here are the main points:
– Better models
– More detailed towns
– Superior lighting
– Environments are often copied + pasted
– Texturing can be on the basic side
– Some low resolution texture mapping
– Dynamic shadow system factors in characters and even tree branches far above, casting shade right to the floor
– A lot of flickering on camera movement
– Shadow filtering cascade
– Reflections vary in quality
– Characters and Pokemon have a limited rendering range, resulting in pop-in
– Model geometry for Pokemon close to those of Sun/Moon
– Switch's lighting and material work a step up from the Pokemon in Sun/Moon
– In-engine cutscenes
– 1080p docked with dynamic resolution
– 864p docked in the worst cases
– No anti-aliasing
– 720p in portable mode with dynamic resolution
– 576p in portable mode in worst cases
– Similar visuals in docked/portable modes
– Usually holds 30 frames per second
– Performance closer to Pokemon: Let's Go rather than games like X/Y
You can watch Digital Foundry's full analysis below.
Leave a Reply