Pokemon Unite getting Pokemon Scarlet / Violet collaboration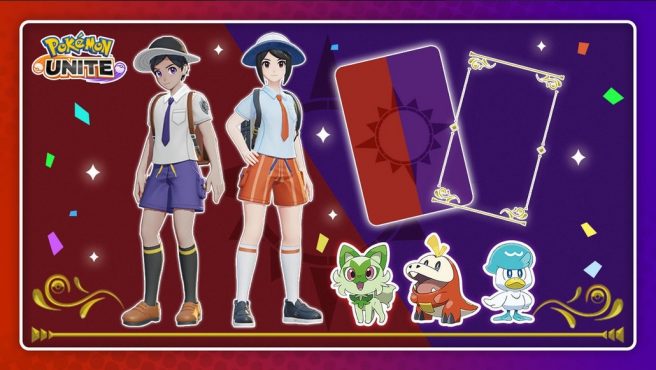 Pokemon Scarlet and Pokemon Violet are about to launch, and a new in-game event is planned for Pokemon Unite to celebrate.
Starting November 18, Pokemon Unite players can receive Pokemon Scarlet and Pokemon Violet themed Trainer fashion items, stickers for their Unite snapshots, and more. This will be available until February 1, 2023.
Then on January 1, 2023, those playing the Switch version of Pokemon Unite that have save data from Pokemon Scarlet or Pokemon Violet will be able to receive an in-game Trainer fashion item that matches the look of the main characters from the new games.
Pokemon Unite is available on Switch via the eShop as well as on mobile via iOS and Android. Pokemon Scarlet and Pokemon Violet launch for Switch on November 18, 2022.
Source: Pokemon PR
Leave a Reply