Poltchageist revealed for Pokemon Scarlet and Violet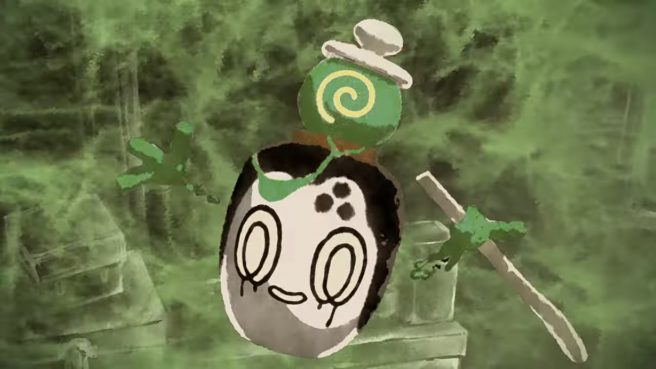 Pokemon Scarlet and Pokemon Violet have just unveiled a new Pokemon, with Poltchageist being added to the games. It's both a Grass and Ghost type.
Poltchageist will be introduced in the first DLC wave for the titles, The Teal Mask. News about the Pokemon was shared in a video just published by The Pokemon Company. Other information is likely to follow soon as often we'll see an initial reveal followed by a more formal announcement with an in-game trailer (update: see overview below).
Here's what's been shared thus fair, straight from The Pokemon Company:
Poltchageist has a swirl pattern not unlike Sinistea's – but unlike Sinistea, its swirl is not a weakness. After a target is sprinkled with some of Poltchageist's powdery body or eats food dusted with it, Poltchageist drains their life-force and absorbs it as energy.​

Poltchageist
Category: Matcha Pokémon
Type: Grass/Ghost
Height: 4″
Weight: 2.4 lbs.
Ability: Hospitality
As for today's video, you can find that below.
The Haunting Tale of Poltchageist
Pokemon Scarlet and Violet will be getting The Teal Mask DLC on September 13, 2023. The Indigo Disk will follow this winter.
---
Update (8/22): The Pokemon Company has now followed up with a proper gameplay trailer, which we have below. We've also added in an official overview above.
Leave a Reply