Portal Knights confirmed for November 23 on the Switch eShop, physical version in February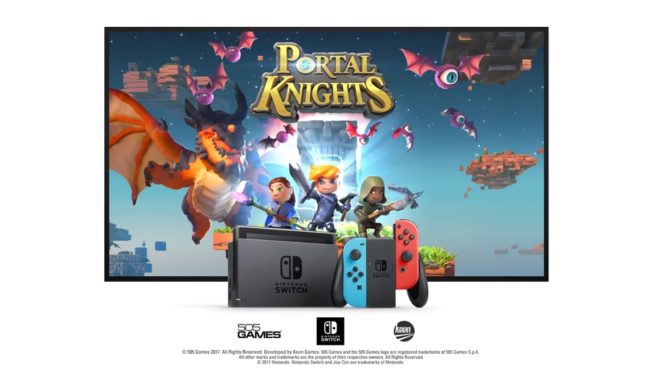 Portal Knights' eShop listing was apparently spot on, as 505 Games announced today that the game is launching on November 23. For those interested in physical products, the game will be sold at North American retail on February 13. Pricing is set at $29.99.
The Switch version of Portal Knights will include content from the version 1.2 update, which provides access to brand new features and content including Vacant Islands, new boss quests and vanity items, new enemies, and more. It offers touchscreen support, online multiplayer, and wireless play. Here's the full overview of each feature:
· Touch Screen Support: Players can tap and swipe the Nintendo Switch touch screen to manage and organize their inventory faster and more efficiently

· Online Multiplayer: Play together and explore the expansive 3D sandbox world with friends and Nintendo Switch gamers around the world with up to four players in online multiplayer mode

· Wireless Play Support: Play in split screen up to four players by connecting two Nintendo Switch systems or in full screen up to four players by connecting four Nintendo Switch systems
And a general overview:
"In Portal Knights, players begin their journey as a Warrior, Mage or Ranger, then level up their character while gathering resources to craft powerful weapons, armor and spells to defeat formidable monsters and epic bosses in real-time combat. Players can work cooperatively with friends or family to build structures, explore dungeons and combine the unique attack styles of all classes to overcome challenging perils together while traveling between expansive, imaginative 3D worlds."
We have a trailer for the Switch version of Portal Knights below.
Source: 505 Games PR
Leave a Reply