PowerA planning Metroid Dread Switch controller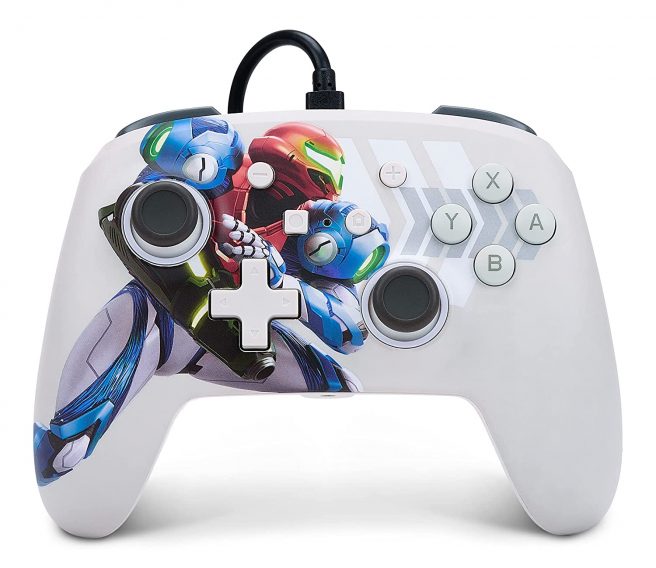 PowerA has another Switch controller planned for its lineup, this time for Metroid Dread.
The licensed, wired controller lets users program two mappable advanced gaming buttons and plug in a headset into the 3.5mm audio jack for stereo sound. A pair of embedded anti-friction rings are included as well – along with a standard USB-C cable and two-year warranty. However, keep in mind that it does not support HD Rumble, IR functionality, motion controls, or amiibo NFC. It can only be used while the Switch unit is docked.
Here's a closer look at the Metroid Dread controller from PowerA with a bunch of photos:
You can pre-order the Metroid Dread PowerA controller on Amazon here. According to the store listing, it will be out on November 1. As for Metroid Dread, the game is scheduled for October 8.
We've seen quite a number of controllers from PowerA over the years. Also coming up from the company is a design for Hades, which will actually be wireless. We also saw a Blood Moon Zelda controller earlier this year based on Breath of the Wild.
---
Nintendo Everything is a participant in the Amazon affiliate program. The website may receive a partial commission through orders placed with this retailer.
Leave a Reply